A Spy's Daughter: A Novella
(Book 1 in series "A Life Upside Down")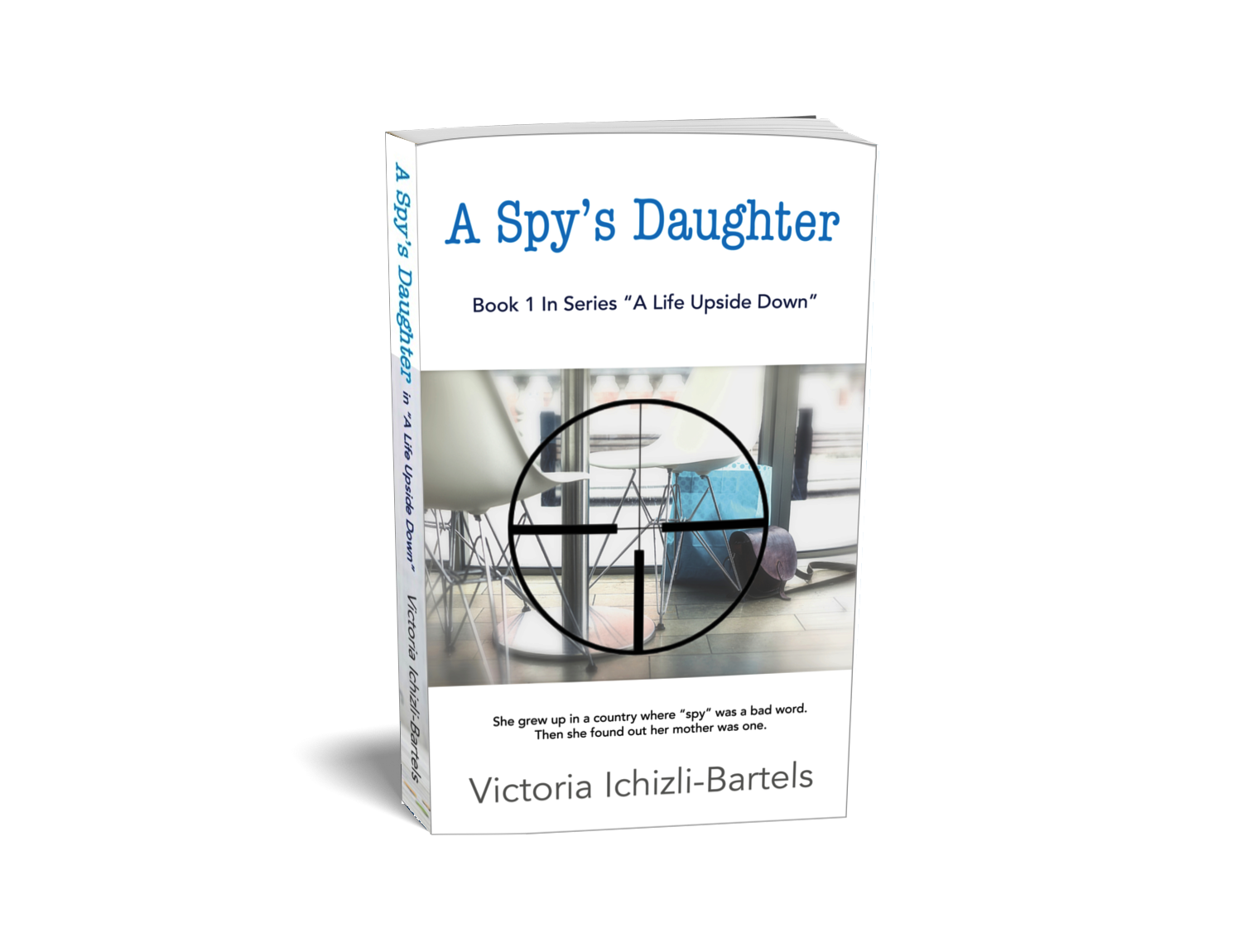 Description:
Hannah doesn't have a husband or a boyfriend. She doesn't have a mother either. Her mother died long ago. But Hannah still thinks of herself as a happy person. Mostly due to her family — her father, sister and her two uncles — who love and support her. And because she has an exciting job, with great colleagues. Which is not that common in the post-Soviet Moldova. Soon their lab will have a state-of-the-art high-resolution microscope to take their research to a new level.
And she, Hannah (who thinks her name is Victoria) must go to collect this microscope from Germany. All she needs is a visa. Which could be a challenge. But she has prepared all the necessary documents to convince the authorities to issue one to her.
The day before her appointment at the German Embassy, she finds out that she won't have any issues with a travel visa because she doesn't need one. To her utter surprise, Hannah learns from her father that she has dual citizenship, Moldovan and American. And more surprising still is one tiny additional detail he now reveals about her mother.
That she had been an American spy.
Available at:
Reviews:
"A Spy's Daughter, by Victoria Ichizli-Bartels, was a surprisingly thoughtful novel. At first I couldn't tell where this novel was heading – the story seemed so simple, but as it progressed, one starts to live the world of Hannah, the spy's daughter, and begins to feel her frustration living, if not even stranded, between two worlds, one of them largely hidden from her view. The twists come later in the story – when the ball of thread starts to unravel. The writing style is very nicely done – often touched with descriptive phraseology and metaphors. I enjoyed it and recommend the book. " (4 star Amazon review by author Réal Laplaine)
"Love & Espionage! This novella has a great combination of both romance and suspense. As an American reader, I found it especially fascinating to see the world of espionage from a non-western point of view. It allowed me to see the Cold War (and its impact on families and relationships) in a whole new way. An engaging, thoughtful book!" (5 star Amazon review)
"I'm a big fan of spy fiction, and, until recently, it has been rare to see a strong female protagonist; John le Carré's Charlie in THE LITTLE DRUMMER GIRL is one of the earliest to come to mind. The thing I like most about Victoria Ichizli-Bartels's A SPY'S DAUGHTER is that an interesting woman is at the center of the story. It's European setting and post-Soviet mood are also incredibly appealing. Ichizli-Bartels does a good job of scene setting and character development. My main issue with the book seems to be with its pacing. The novel moves a little bit too swiftly for my taste, and it seems as though just when we're getting into a chapter and settling in, the scene is cut off. Perhaps I'm a bit too used to the kind of spy fiction that le Carré writes, which is slowly and deliberately paced. The pacing here often feels perhaps a bit more suited to the screen than to the page—this would make an excellent screenplay. But since this is also book one in a series, perhaps this issue would seem less noticeable when all of the books are read together. Having said that, the book's plot is fascinating, and the protagonist extremely well-drawn, which isn't always the case with spy fiction." (Judge, 24th Annual Writer's Digest Self-Published Book Awards, 2016)