Here, you can see images from my Points and Badges Gamebook (which I abbreviate as PBGB) and other gamebooks, mostly weekly calendars, where I record points for my various self-motivational games, including those for gameful habits.
2021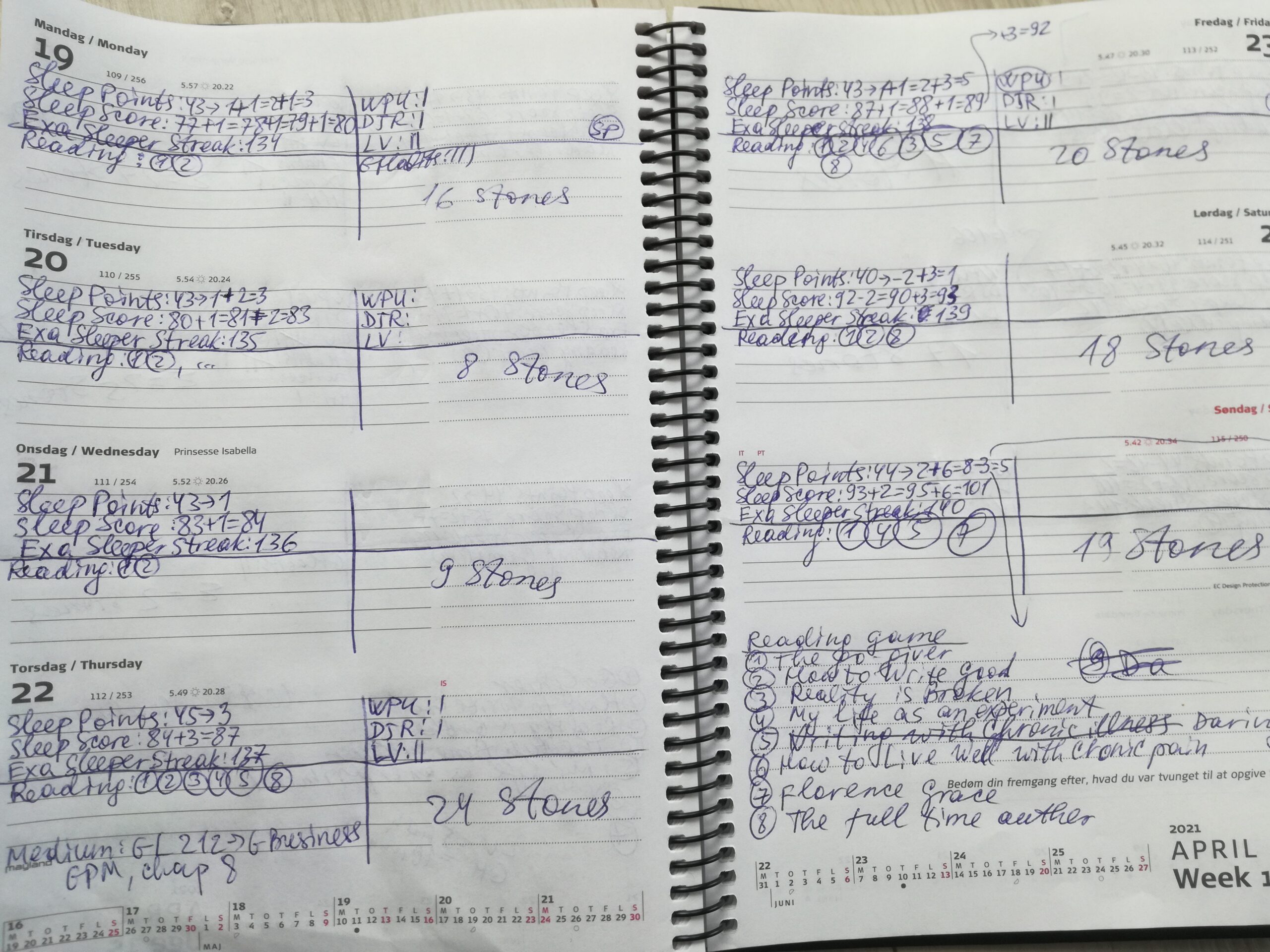 My Points, Badges, Stars, Donuts, etc. Gamebook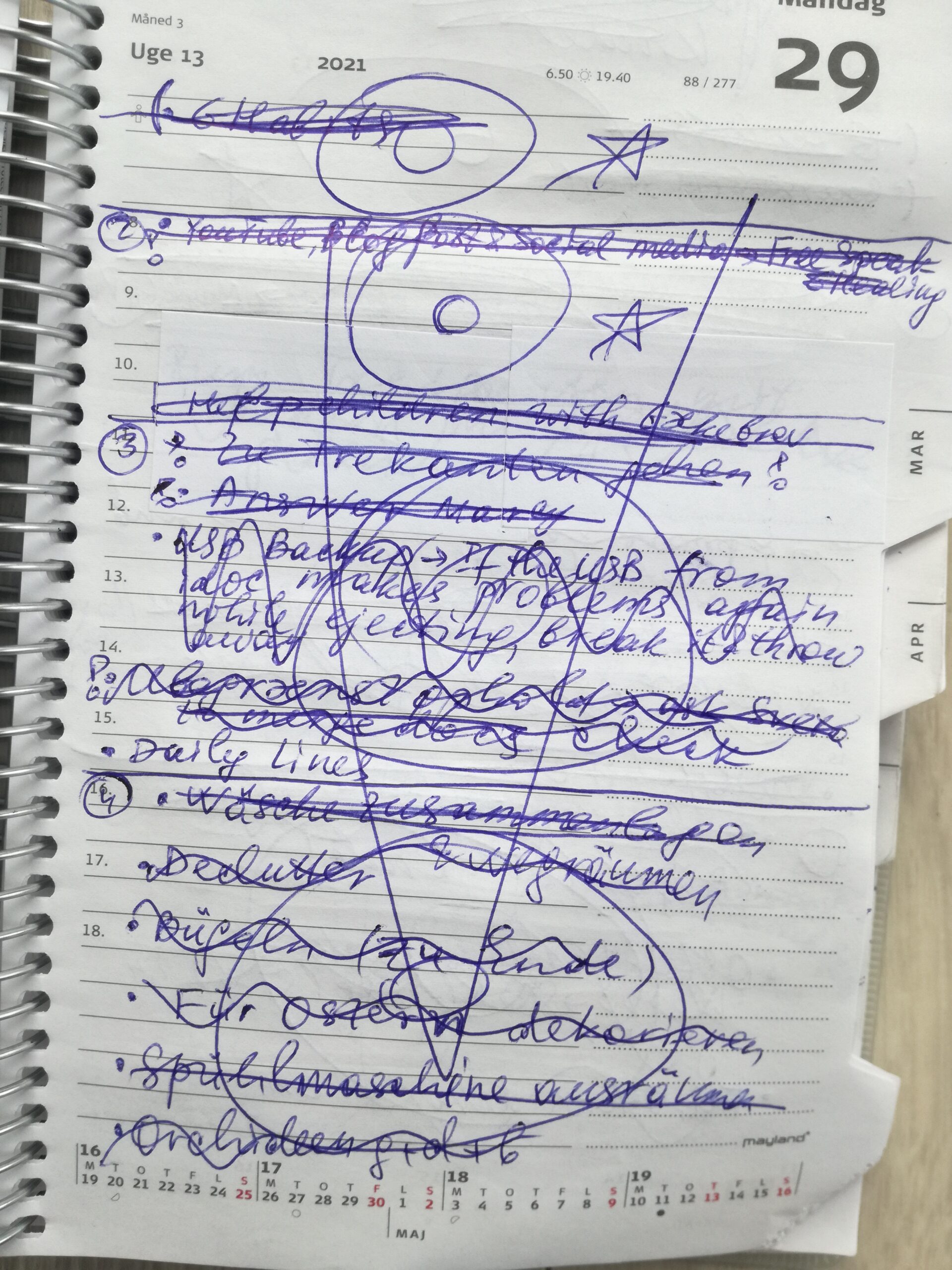 My To-Do List Gamebook.
2020
Four pages out of my Appreciation Gamebook:
I recorded what I did — the smaller, the better — in the most beautiful notebook I had then, crossed the task to make visible that I did it, and rewarded each five of them with a star.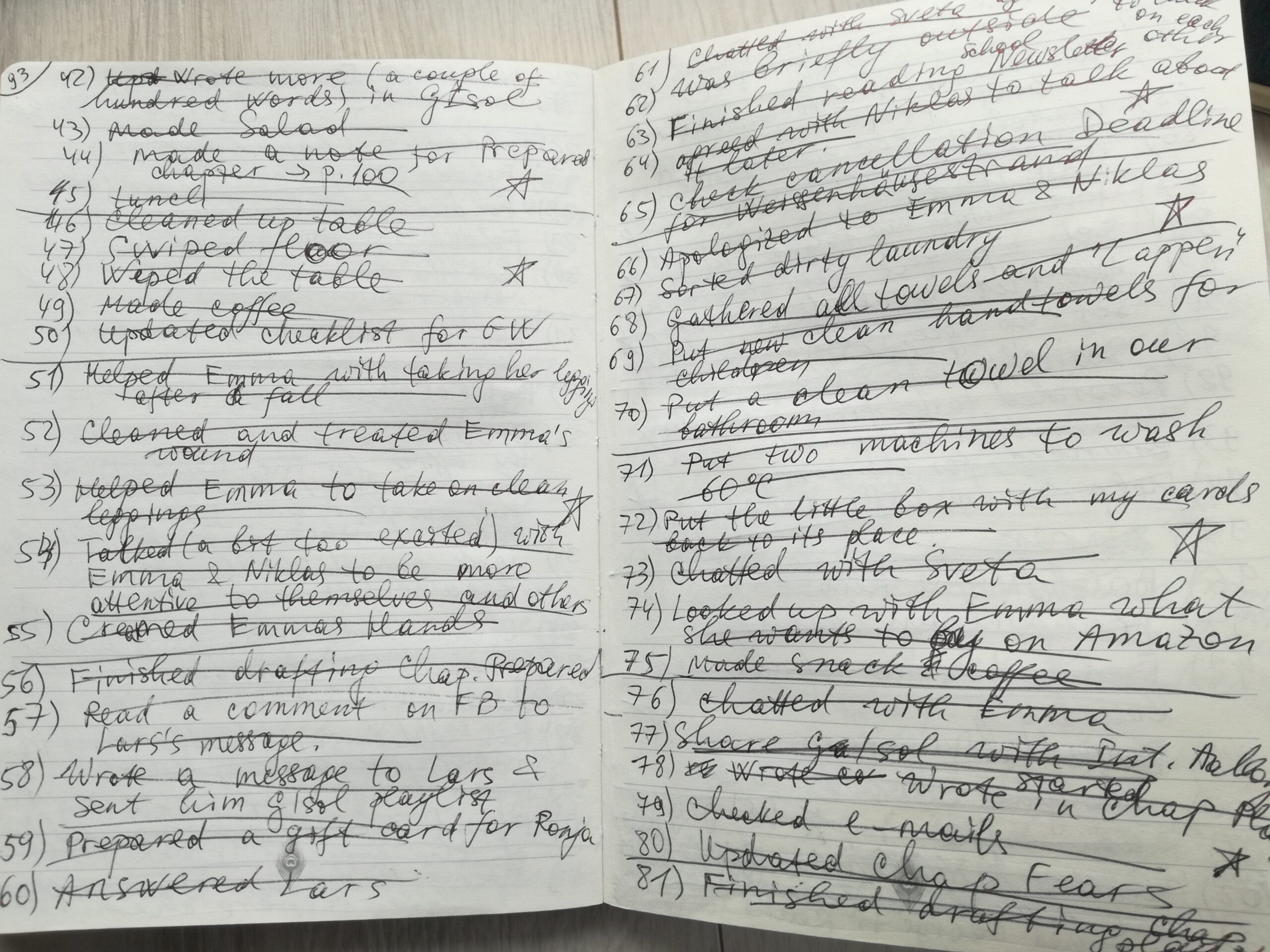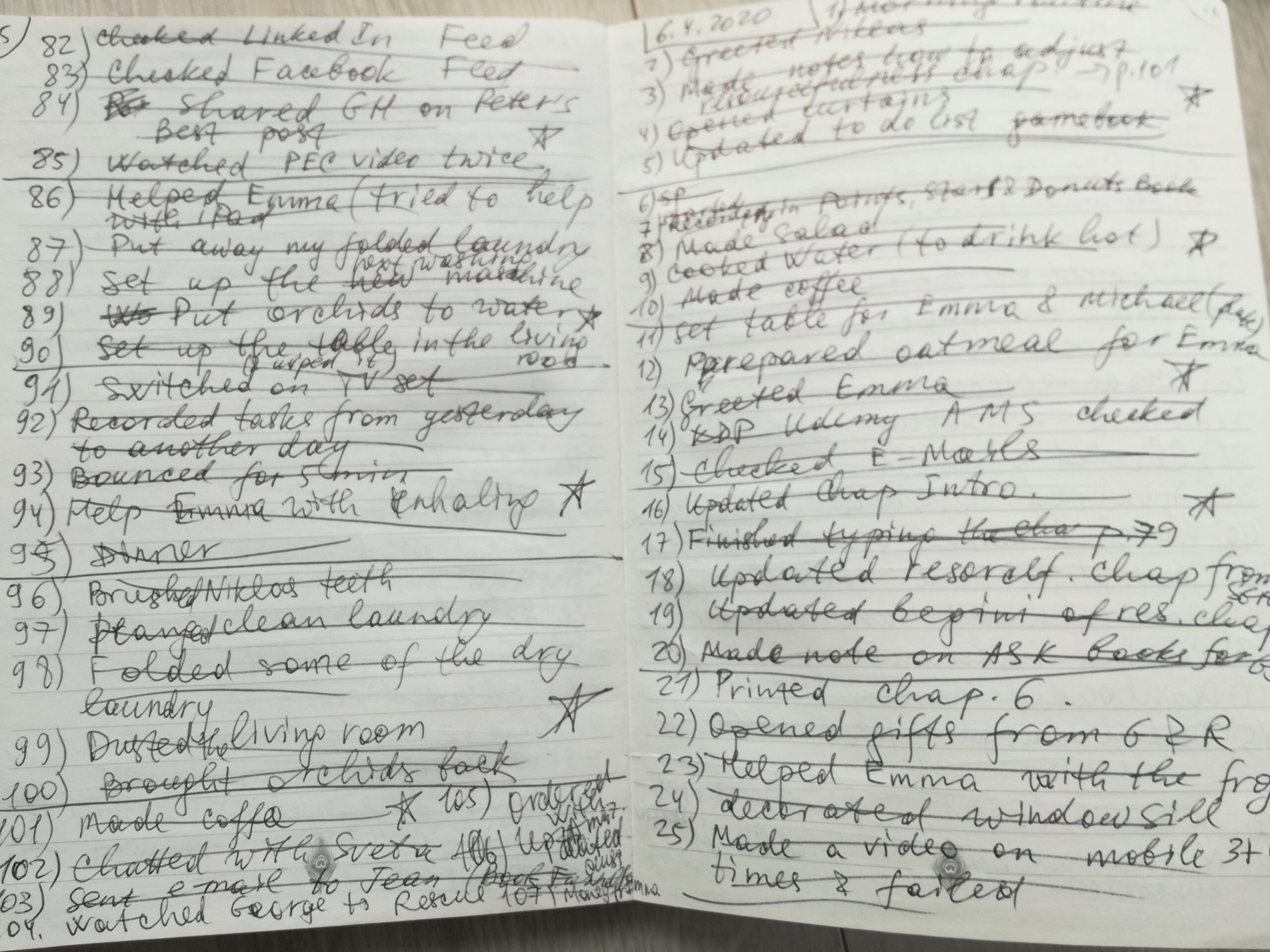 2019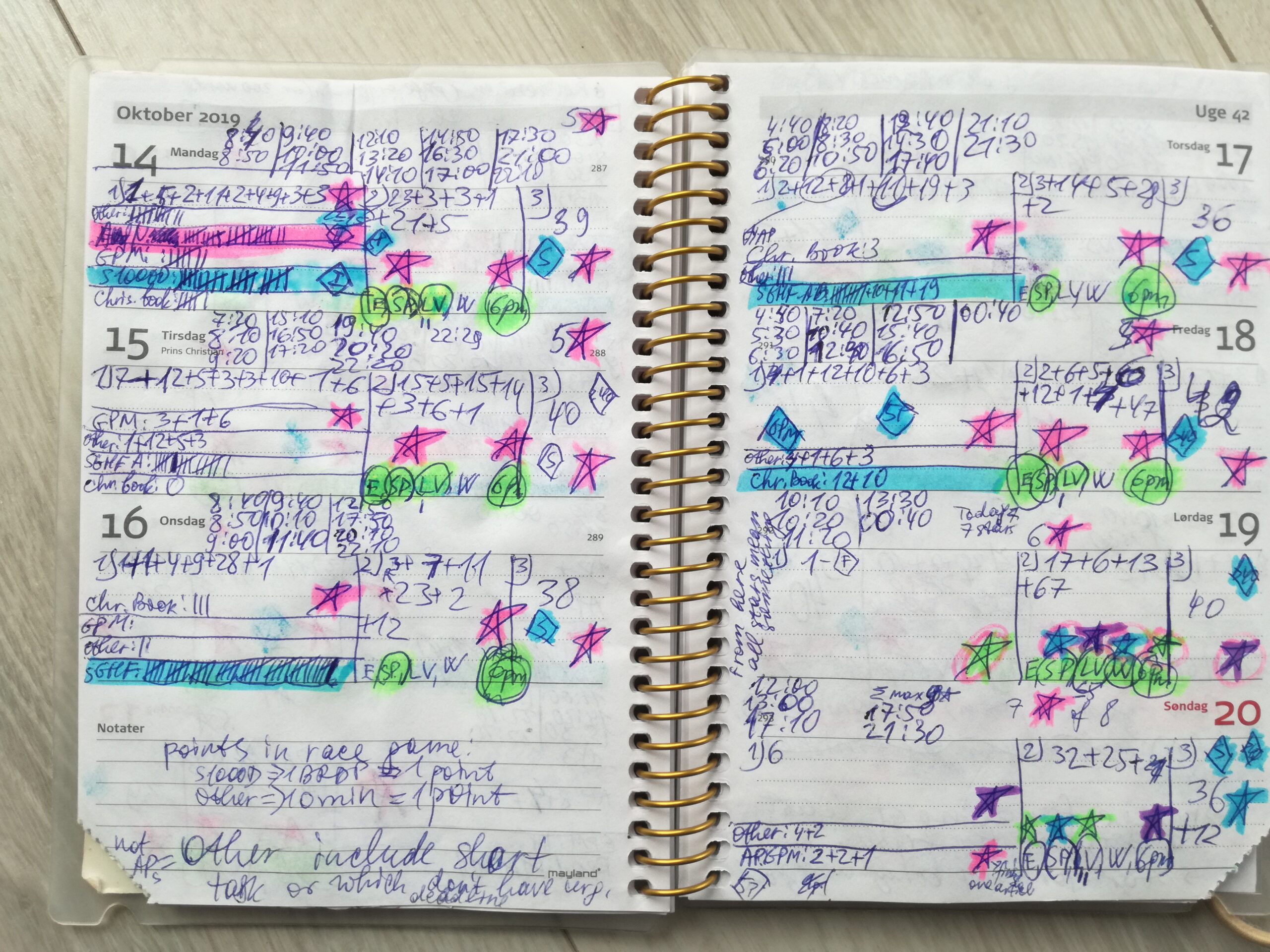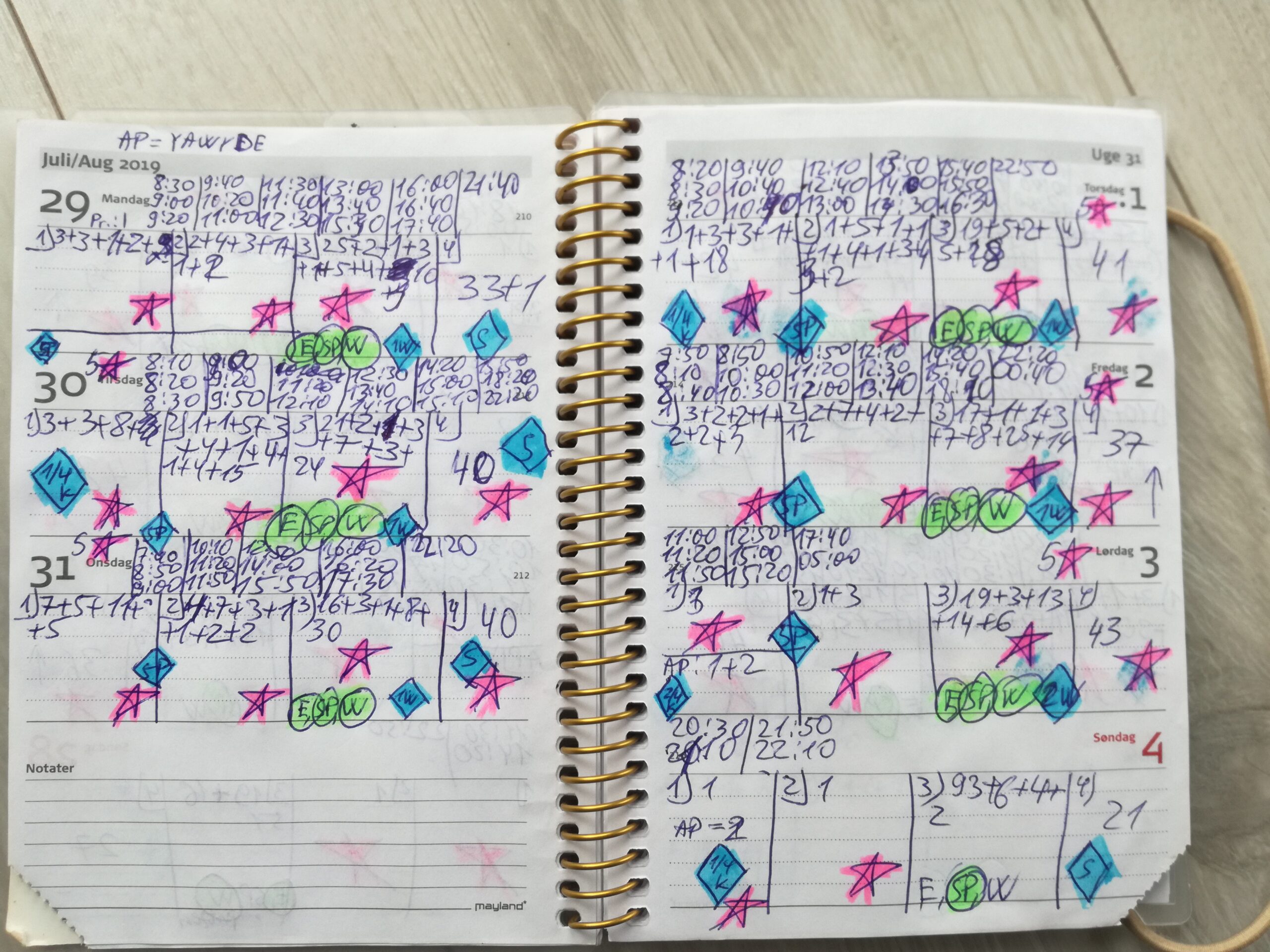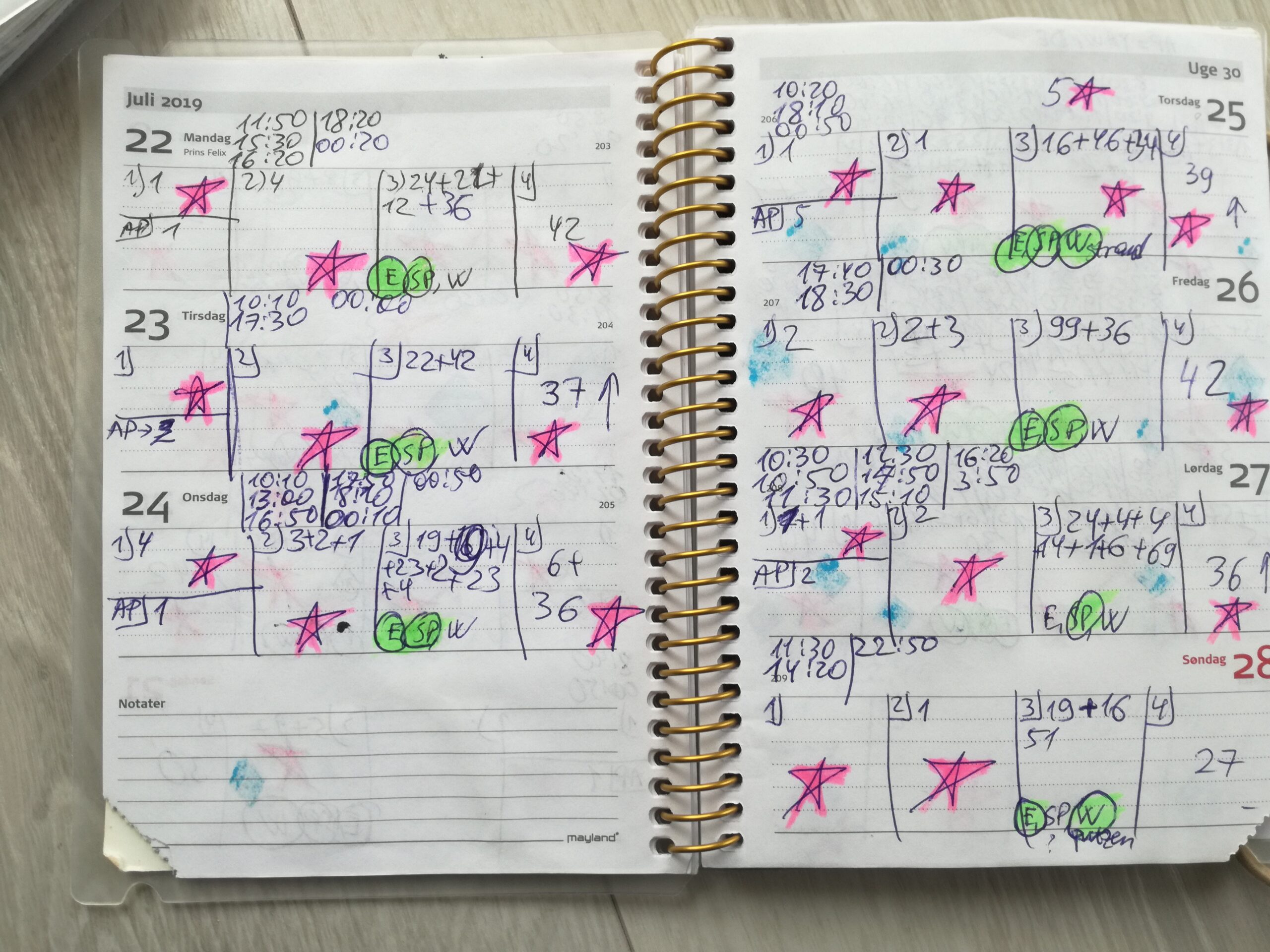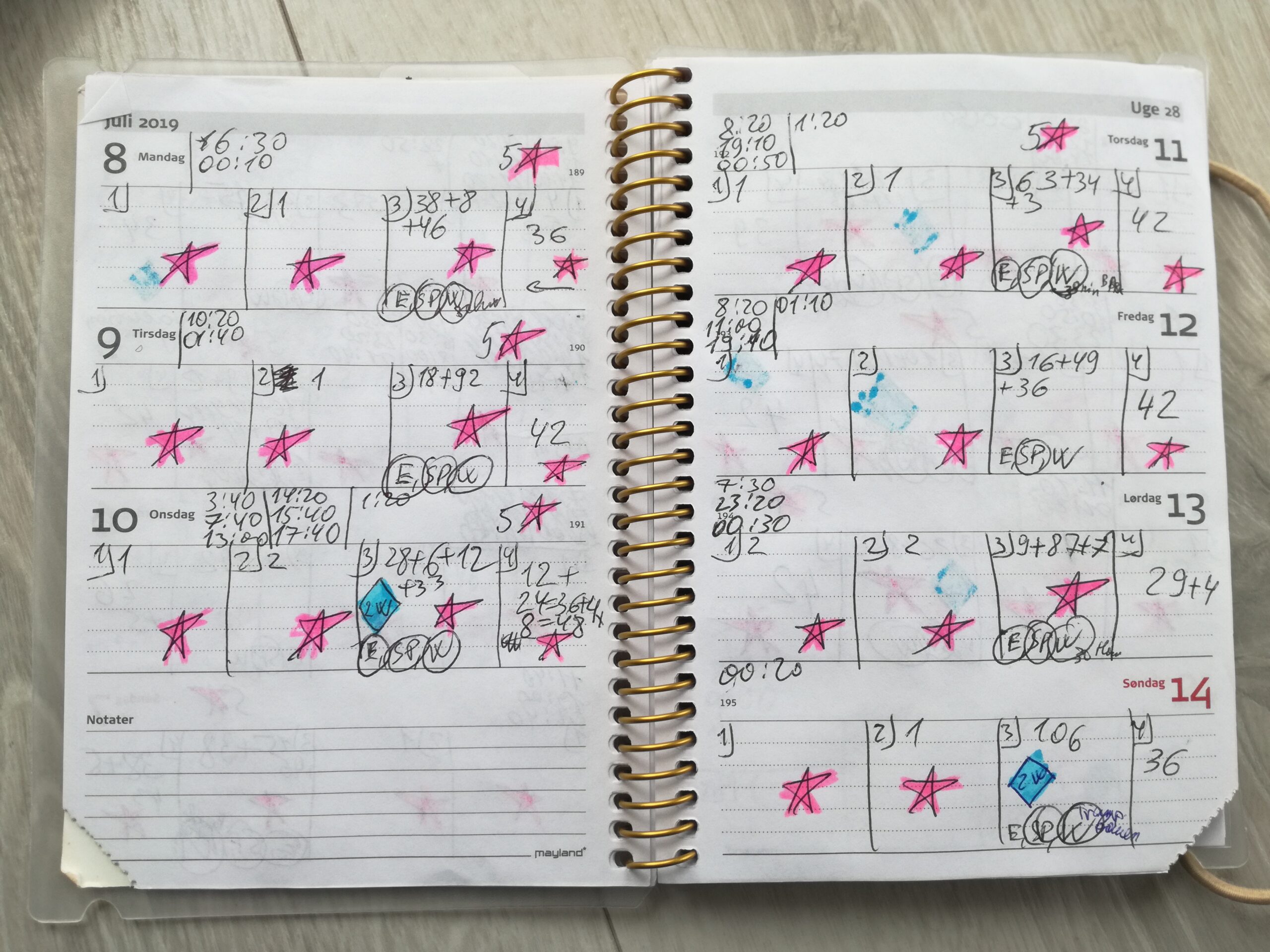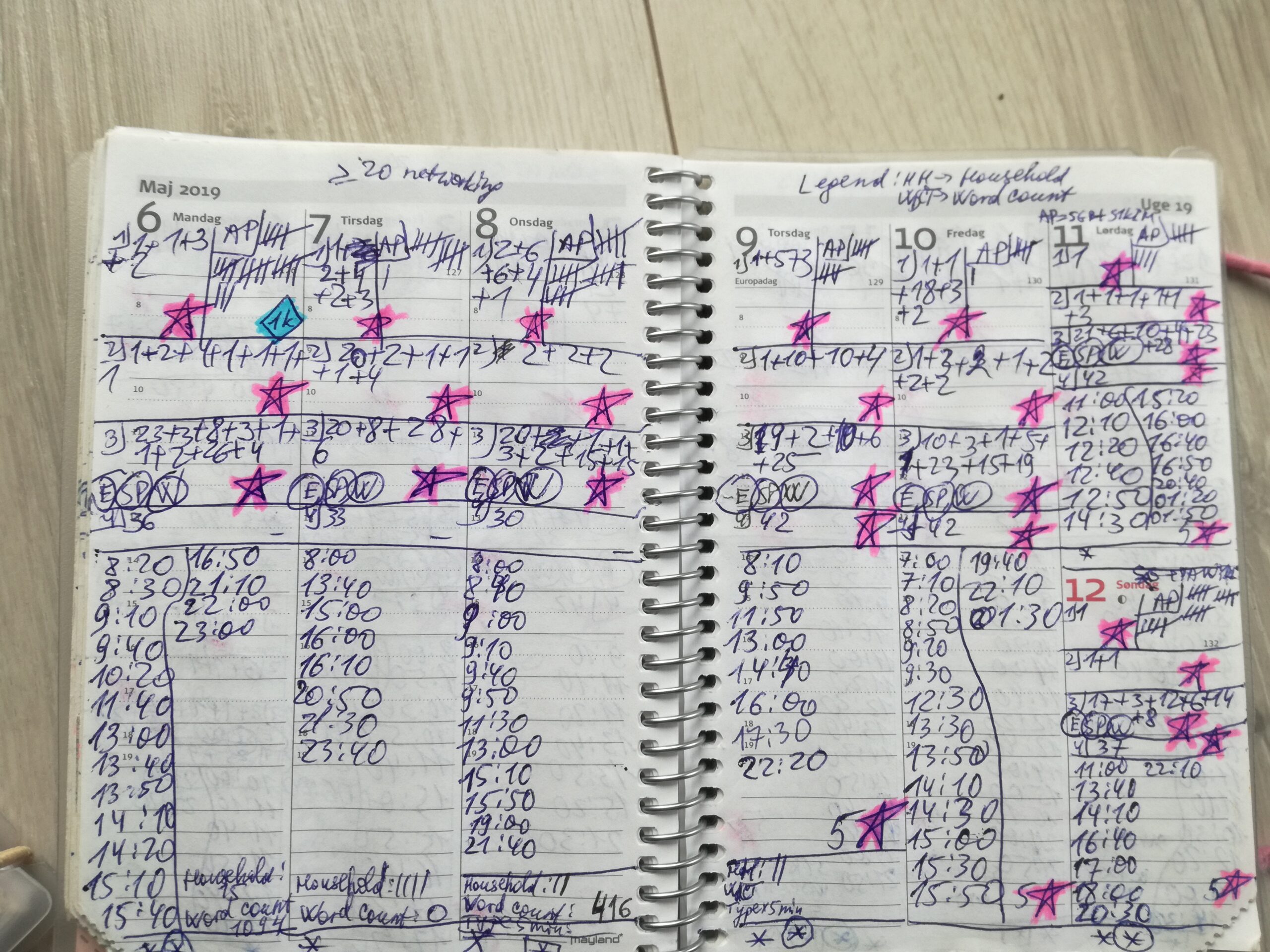 Image by Victoria Ichizli-Bartels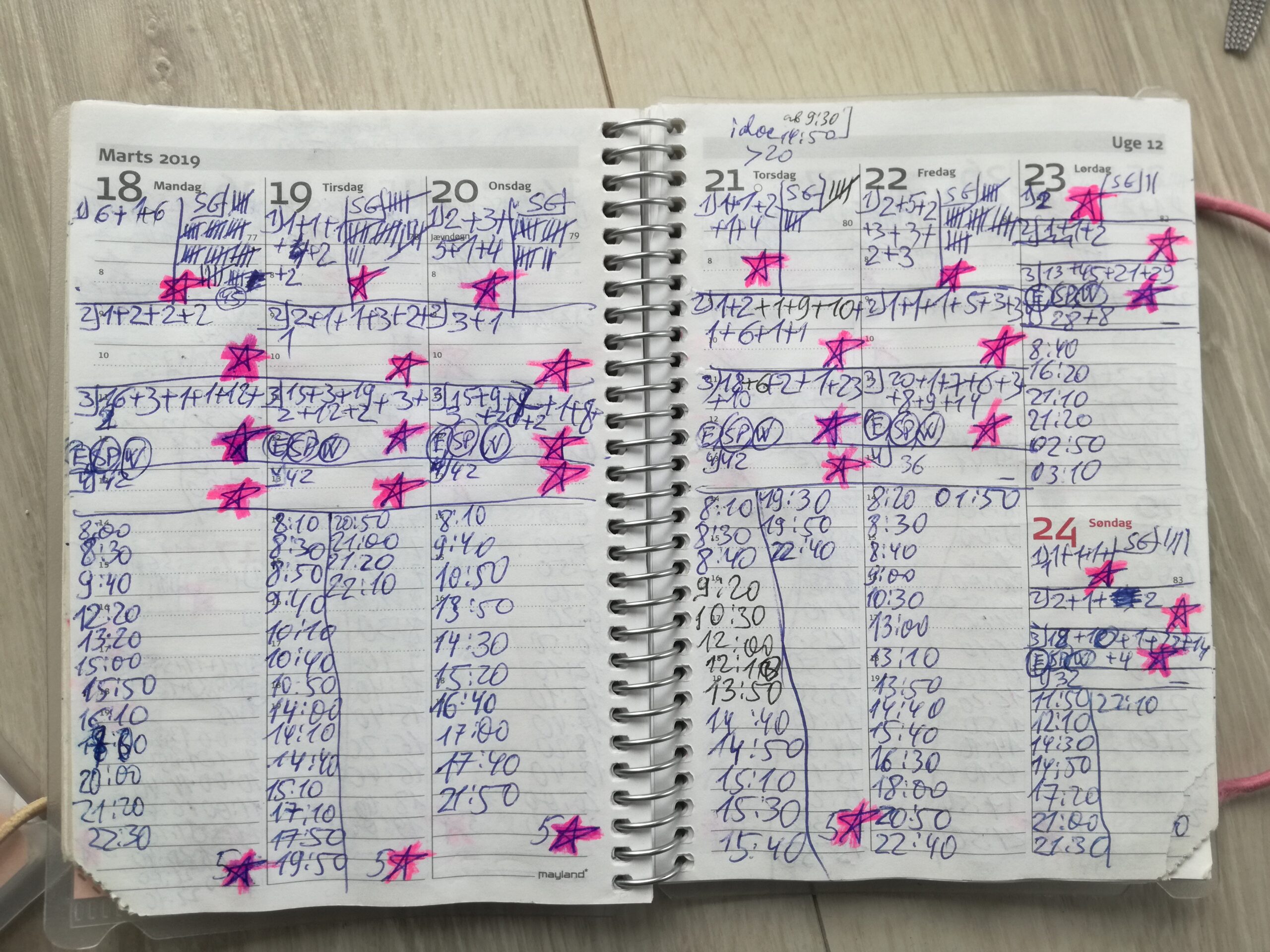 Image by Victoria Ichizli-Bartels
2018
2017