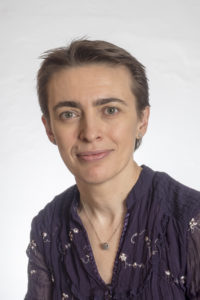 Victoria Ichizli-Bartels is a writer and specialist in business development, information technology, semiconductor physics, and electronic engineering. She founded Optimist Writer in October 2015, as a writing, publishing, and consulting business. She was born and grew up in Moldova, lived in Germany for twelve years, and now lives in Aalborg, Denmark, with her husband and two children. Since 2015, Victoria has published an array of books, both non-fiction and fiction.
She has also created a new self-motivational approach, which she calls Self-Gamification. She published six books and an online course on the topic. More books are on the way. Before starting her business, Victoria authored a Ph.D. thesis on semiconductor physics and technology as well as many scientific and technical publications.
You can find out more about Victoria's journey of becoming a writer here.
You can find Victoria also on Medium. If you are a Medium member, make sure to check her articles and follow her there.