This page provides and gives references to resources for Self-Gamification, a unique self-help approach combines three brilliant methods (anthropology, kaizen, and gamification) and helps you manage your projects — and your life — easily by turning any project or activity into a fun, effortless, and successful game.
In Self-Gamification, you are both the designer and the player of your self-motivational games. Self-motivational games are what your projects and activities become when you turn them into games.
The latest release is posted at the top, right after this paragraph.
***
The latest book on Self-Gamification:
New Book in April 2020!
A book and a series of videos:
Book 3 in Series "Gameful Life"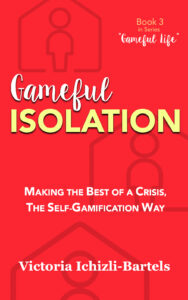 Making the Best of a Crisis,
the Self-Gamification Way
Published in March 2020:
Book 2 in Series "Gameful Life"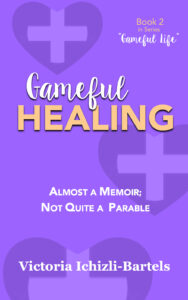 This is a story about learning to navigate health conditions without judgment; making progress towards healing in small, incremental steps; and approaching those steps with a fun, gameful attitude.
Published in February 2020:

A Compressed Version
of the Self-Gamification Happiness Formula
Published in January 2020:
Book 1 in Series "Gameful Life"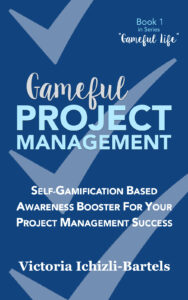 Self-Gamification Based Awareness Booster for Your Project Management Success
Started in January 2020:
Series "Gameful Life"
Books in progress:
Further books (planned so far):
Book 4: Gameful Writing -> being edited
Book 5: Gameful Practice -> in progress
Gameful Parenting
Gameful Communication
Gameful Learning
Gameful Teaching
Gameful Work
… (you can suggest a topic :D)
A detailed discourse on Self-Gamification

Read the book and learn how to motivate yourself by practicing self-gamification — a unique self-help approach to implementing game design elements into your life.
The first book on Self-Gamification
(before the appearance of the term and the concept)
Self-Gamification started with the little book called
5 Minute Perseverance Game.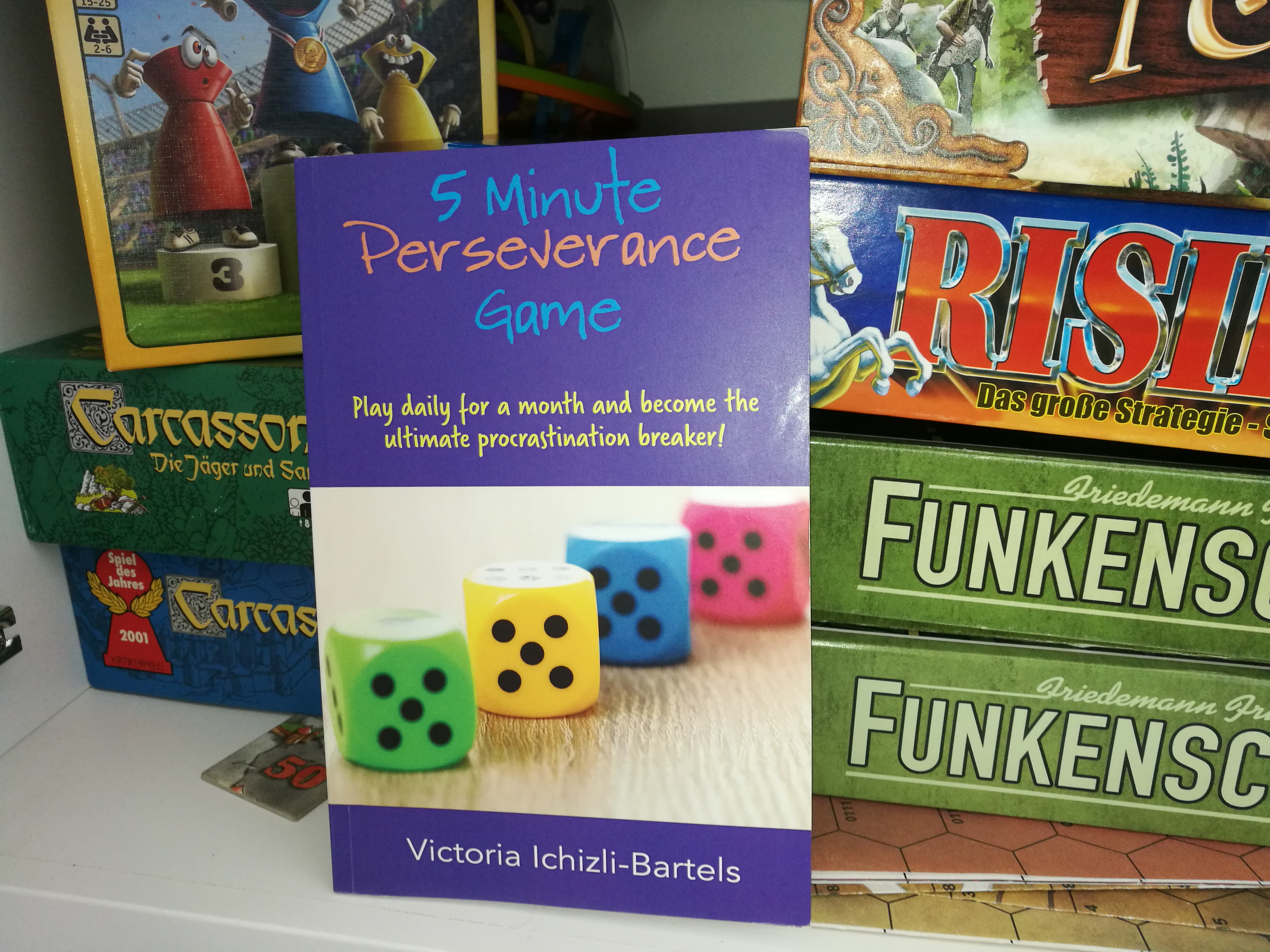 Play this fun little game daily for a month and become the ultimate procrastination breaker.
Online Course:
Free Videos and Slideshare
This introductory video to the Udemy course on Self-Motivation and Self-Gamification (https://www.udemy.com/motivate-yourse…) explains one of the reasons why I created this course. The course's title is: Motivate Yourself by Turning Your Life Into Fun Games. And the subtitle: Practice Self-Gamification, a Unique Self-Help Approach Uniting Anthropology, Kaizen, and Gamification
You can now learn about Self-Gamification for an online course on Udemy: https://www.udemy.com/motivate-yourself-by-turning-your-life-into-fun-games/learn/v4/overview
Check out the promotional video of the course here:
Here is a video introducing a book crowdfunding project Self-Gamification: Turn Your Life into a Fun Game. The project didn't reach its target, but the video gives an idea of what the book will be about. I am working right now on finalizing the manuscript.
A set of slides from a seminar introducing the audience to reason why it makes sense to turn projects, project management our lives, in general, into fun games, and how it can be done.
Self-gamification community

To find out how you can join, click here or the picture above.