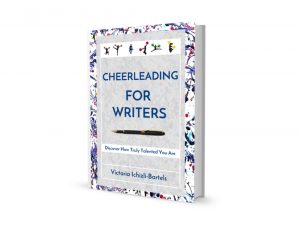 Enter the November 2018 Cheerleading for Writers Giveaway Contest, where you will get a chance to win one of 5 signed paperback copies or one of 10 e-book copies of the book.
The drawing and announcement of the winners will take place on Monday, December 3, 2018.
Please remain signed until including December 3, 2018. You can unsubscribe at any time after the contest. If you stay subscribed after this day you will continue getting news and announcements of further giveaways by #OptimistWriter.
Opinions on Cheerleading for Writers:
#NaNoWriMo #MotivatingWriters #CheerleadingForWriters #OptimistWriter