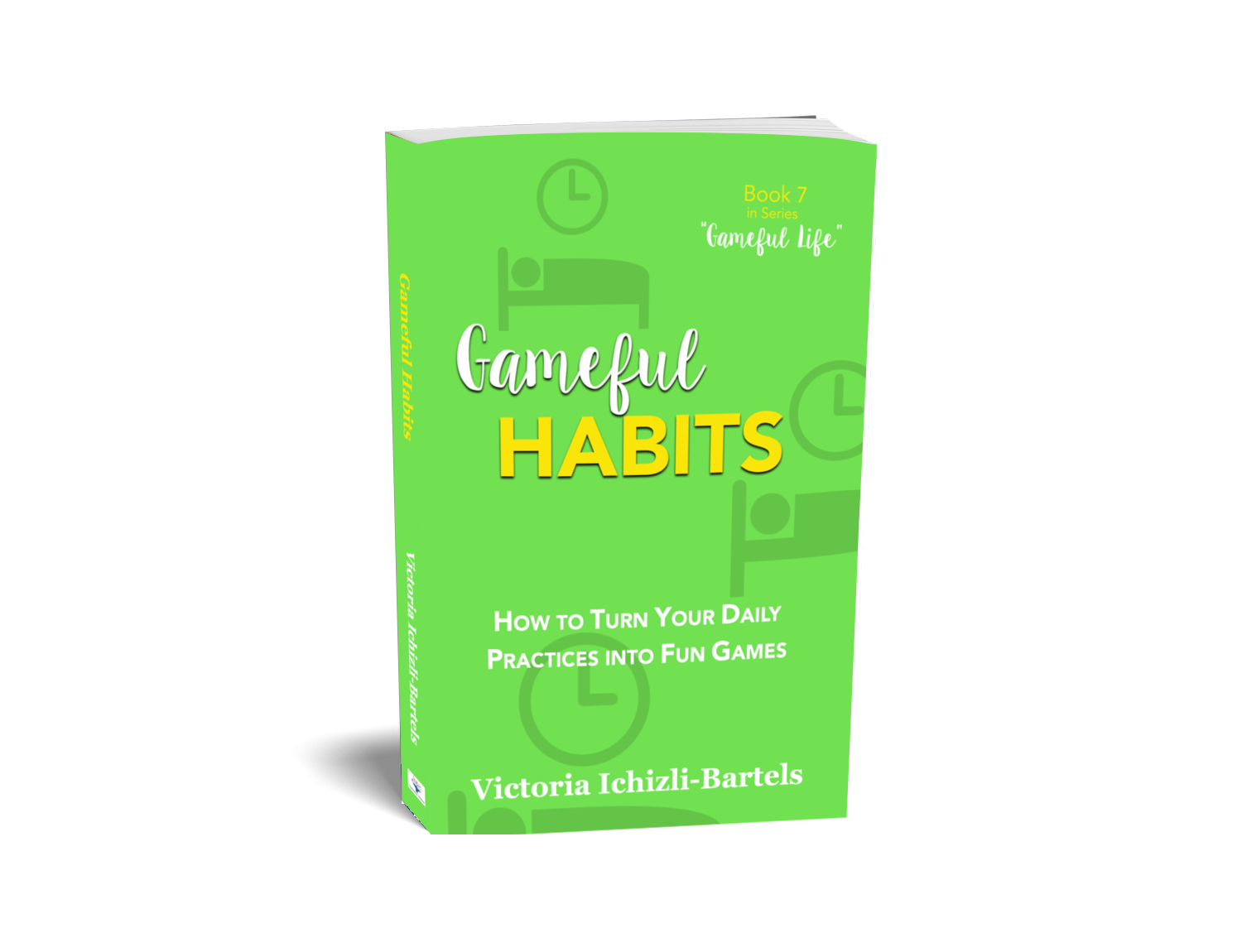 The book is also available at the following:
Baker & Taylor
Bibliotheca
BorrowBox
OverDrive
Tolino (e.g., with Thalia)
Description:
Turn your daily practices into fun and exciting games.
Many people struggle to motivate themselves to start the day, work on a project, or maintain a healthy or otherwise beneficial habit. They consider many of their daily routines to be a necessary chore that they will never enjoy.
The pioneer of Self-Gamification — a unique approach to turning life into fun games — Victoria Ichizli-Bartels, has discovered another way for herself, and offers this possibility to others by sharing her experiences.
In this unconventional book on habits, Victoria shares the Super Sleeper game she created to ensure she got enough sleep, and how this success was extrapolated to the other habits and daily practices she wanted to develop.
Read Gameful Habits, and you will learn the three skill sets required to succeed in your self-motivational games, i.e. any habits, projects, challenges, tasks, or other activities turned into fun games. These skill sets are:
Seeing yourself, the world around you, and your thought processes non-judgmentally, as an anthropologist would do;
Identifying your dreams and goals, and taking action, one small and effortless step at a time, the kaizen way;
Applying gamification; that is, seeing and treating whatever you are up to like a game, and learning to appreciate every step on the way with gameful rewards.
These skill sets, which you can easily put into practice immediately — along with the awareness that when you turn your life into fun games, you are both the player and the designer of these games — will help you turn happiness into a lifestyle, and health and other beneficial practices into exciting games that you can't wait to design, play, and continue developing.