Published in April 2020.
(see below)
Coronavirus disease pushed many people into their homes, which many call isolation.
The "Gameful Isolation" project shares Self-Gamification with you, which is an art of turning our lives into fun games, of which we are both designers and players. Self-Gamification brings three known and well-establish approaches into one strong synergy: anthropology, kaizen, and gamification.
Gameful Isolation is both a book and a video series project. You can watch the videos on the following Playlist on YouTube here:
New Book in April 2020!!!
Gameful Isolation:
Making the Best of a Crisis,
the Self-Gamification Way
Book 3 in Series "Gameful Life"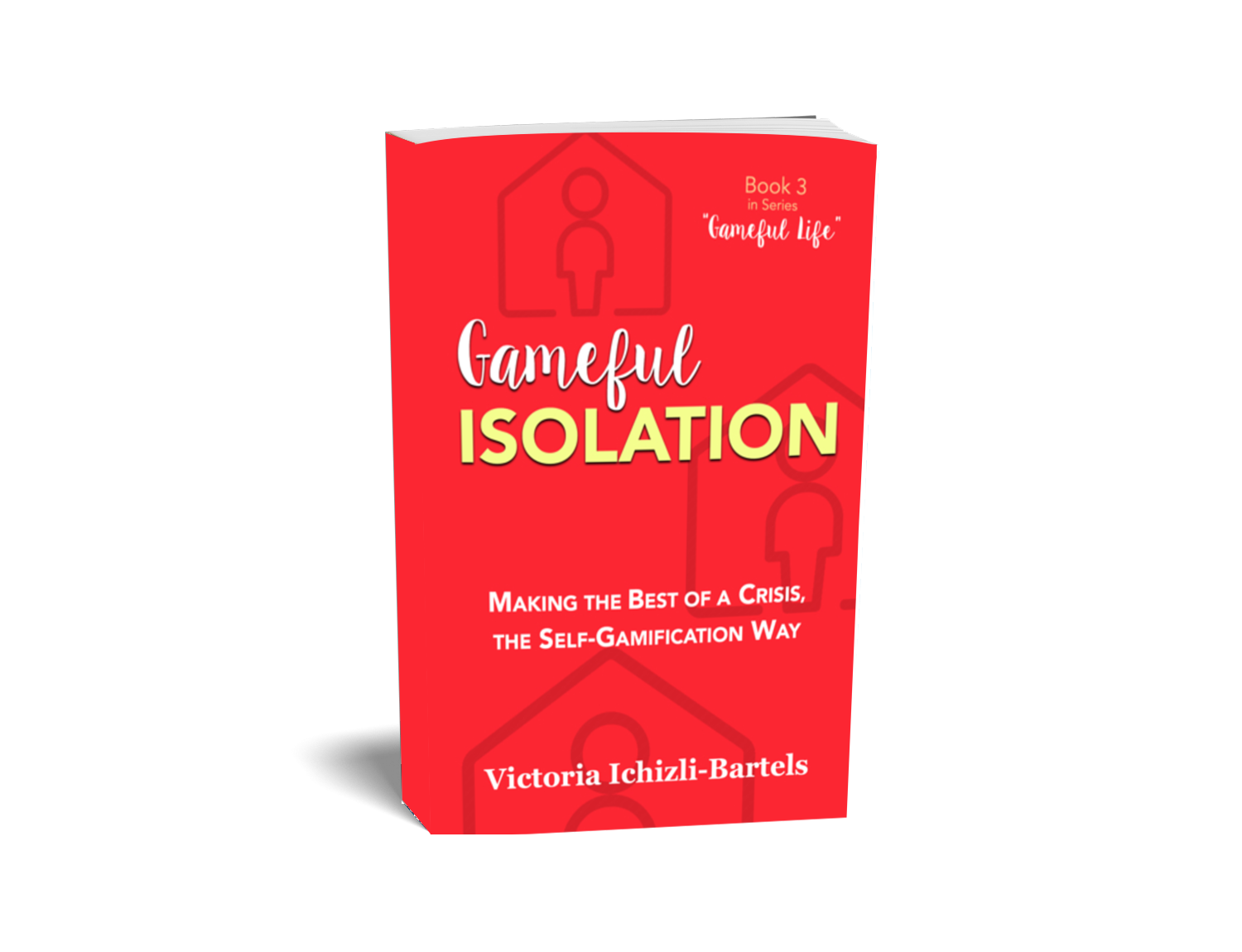 The book is also available at:
Baker & Taylor
Bibliotheca
BorrowBox
OverDrive
Tolino (e.g., with Thalia)
Description:
We all had plans for the year 2020. Some of us planned to travel, others to make bold career moves. None of us expected the COVID-19 pandemic, social distancing, or the lockdown of many countries worldwide.
But they happened.
Most of us are staying at home and trying to make the best of it. Many show compassion and camaraderie in these troubled times. Wanting to contribute something of her own, Victoria created the book and video series Gameful Isolation.
In this little book, Victoria shares Self-Gamification, the method she devised that unites anthropology, kaizen, and gamification to form a novel, gameful approach to life. She shares many personal anecdotes of using this universal tool to master the challenges we all face during these times of crisis.
By reading this book, you will learn:
The reasons for turning our lives into games, especially now during the COVID-19 pandemic;
About the three approaches that make up Self-Gamification;
How to play the "Anthropology of Now" Role-Playing Game;
About procrastination and the brain's fight-or-flight response;
How to bypass upsets one small step at a time, and why it works;
How to use fun as a compass, and games and play as inspiration;
How to be both the designer and the player of your self-motivational games;
The role of feedback systems and rewards in Self-Gamification;
About Self-Gamification gameplay loops, and more.