Take Control of Your Business:
Learn What Business Rules Are, Find Out That You Already Know and Use Them, Then Update Them Regularly to Maximize Your Business Success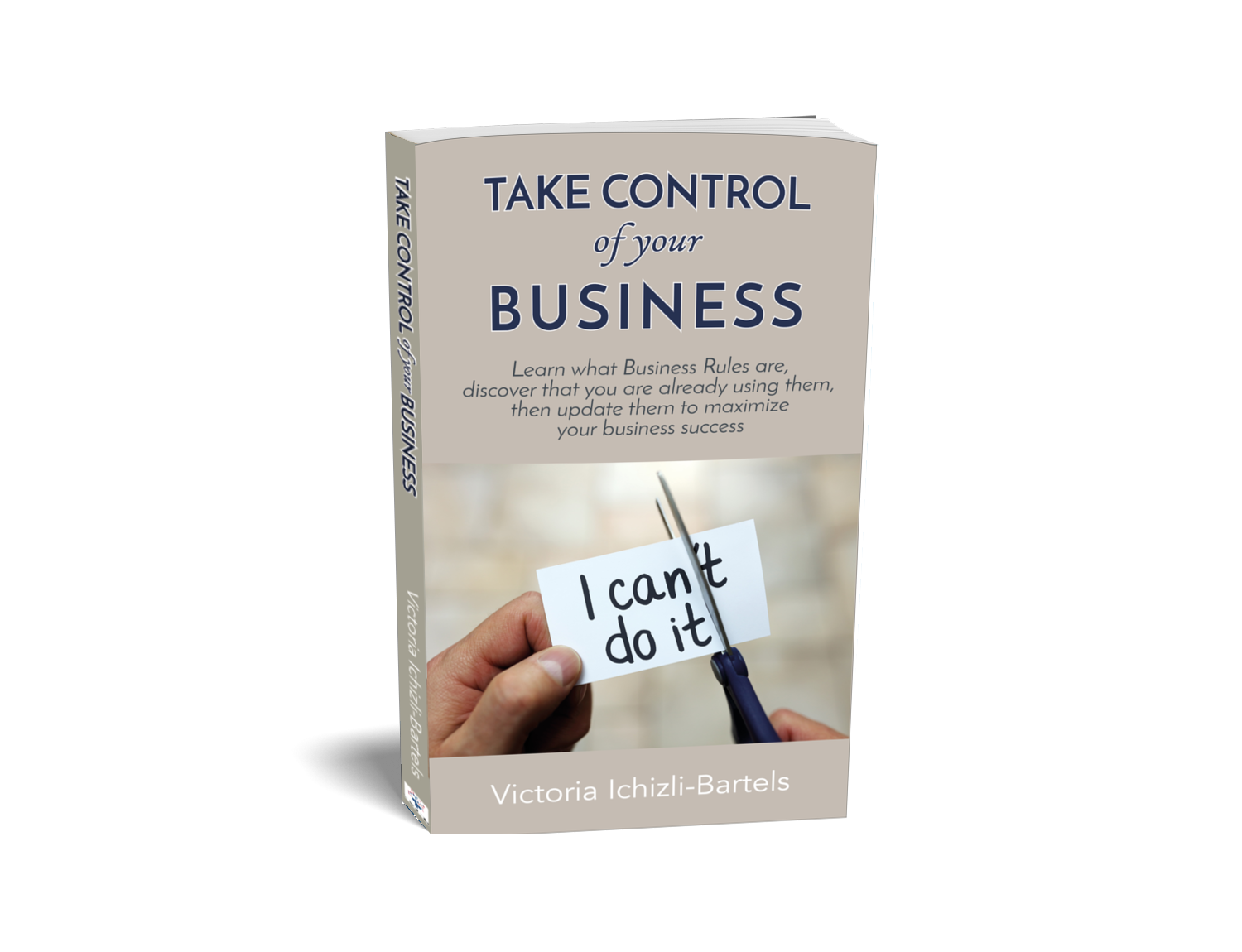 Are you offering something for sale? A product or a particular type of service? Would you like it to sell well and for a long time?
If you answered "Yes," then you need to be in control of each phase of your product's life span. And how do you do this? By using business rules to make wise and consistent decisions.
In her extensive work with projects of various scales and industries, author, business owner and S1000D® expert Victoria Ichizli-Bartels discovered that business rules are a vital and indispensable tool for any business. They create a knowledge base for the life cycle of your product or service and allow you to manage all related decisions and documents efficiently. If you have your business rules under control, then you have your product or service under control. It's that simple.
This book provides a simple, comprehensive and fun introduction to business rules. Read it like a novel and unlock new possibilities for your business processes, your products and services – both current offerings and future ideas – and watch your success expand as you gain more and more control over your business.
Please Note (!!!): if you buy the paperback version of the book, then you get the e-book for FREE.
Genre: BUSINESS & ECONOMICS > Decision-Making & Problem Solving
Keywords: business decision making
Please Note (!!!): if you buy the paperback version of the book, then you get the e-book for FREE.
Reviews:
A 4-star review on Amazon.com (A book all entrepreneurs should read.):
Victoria, the author, suggests to read this book as you would read a novel, without planning to take any notes and so I did, at least I tried!
For a book that focuses primarily on how to take control of your business using business rules, it feels nothing like standard textbook. It is as if the author is personally narrating you the journey she went through to either understand or explain the concept to someone. In doing so she slowly unravels all the terms and definitions needed to understand certain concepts and finishes with the epiphany that summaries everything in lay man's terms.
While the author doesn't question's the reader's intelligence, she does interject at the right moment with simple analogies, making it easy to understand concepts that can be vague or confusing. That being said, business rules is no child's play, which is evident with all the real world examples presented in the book.
The only downside is that you can't just read the book once and feel you got everything. If you are a young entrepreneur, there will be aspects in this book that will go over your head or even feel its is completely unrelated to your business. To be honest, I felt the same when reading it. While I did take my share of notes, I do feel one must get back to the book every time one's business evolves, to make the most of it.
I would recommended this book to my entrepreneur friends, irrespective how young or experienced they are to the world of business.