I used to think that if not writing itself then at least the rest of the process of bringing a book into the world will become more and more routine with each new book.
But it doesn't look like that at all. I am working on my books nine, ten and eleven these days and I must say the work on them differs very much from those before and between each other.
One of the books I work on this year, and which is being edited by a professional editor right now, took me four months to write and one whole year to revise it.
It is not my first non-fiction book and not my first work where I made research, contemplations, and developed concepts. However, every step in creating this book, both writing, and editing felt like it was the very first one. Every bit of the process requested me to think out of the box, made me feel creatively uncomfortable, and made me exclaim, "It was never that way before!"
The paradox of wishing some calm of known, of a routine and at the same time longing for new and exciting accompanies me every time I work on my books.
I do feel challenged and feel an urge to complain. But when I slow down and look honestly at what is happening, I don't want the whole process to occur in any other way.
I want each book to be new and exciting. In truth, I want it to be unknown, however scary this process might be.
And as long as I want it this way, I guesstimate that it will be like that.
What about you and your writing projects? Does each of them surprise you in any way? If yes, then how? If no, did you look close enough? Or non-judgmentally enough?
Picture: My children never stop surprising me. Here is my sweet little girl at the past New Year's Eve party, claiming that the hat she was wearing was a bike helmet.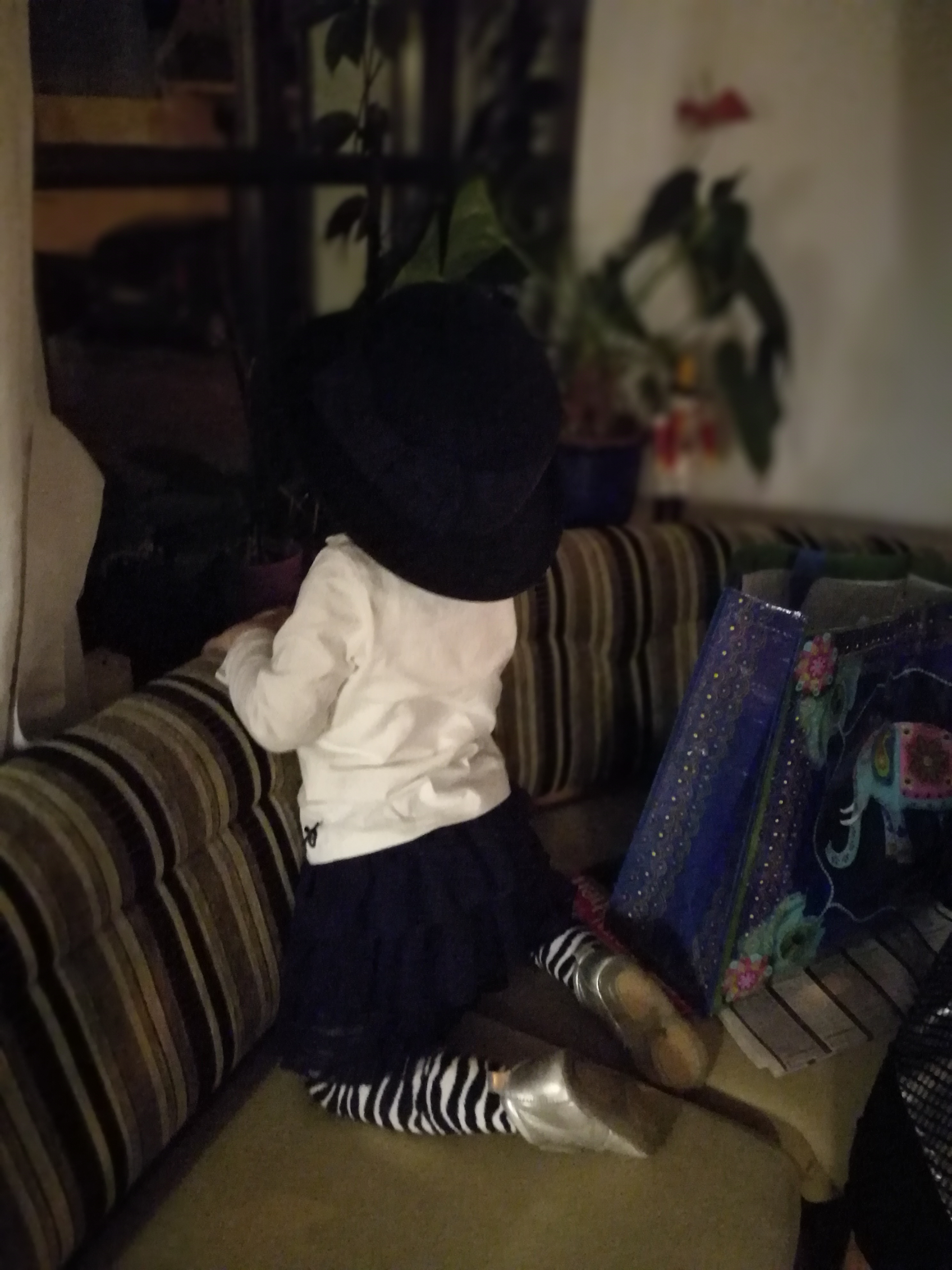 Copyright © 2017 by Victoria Ichizli-Bartels