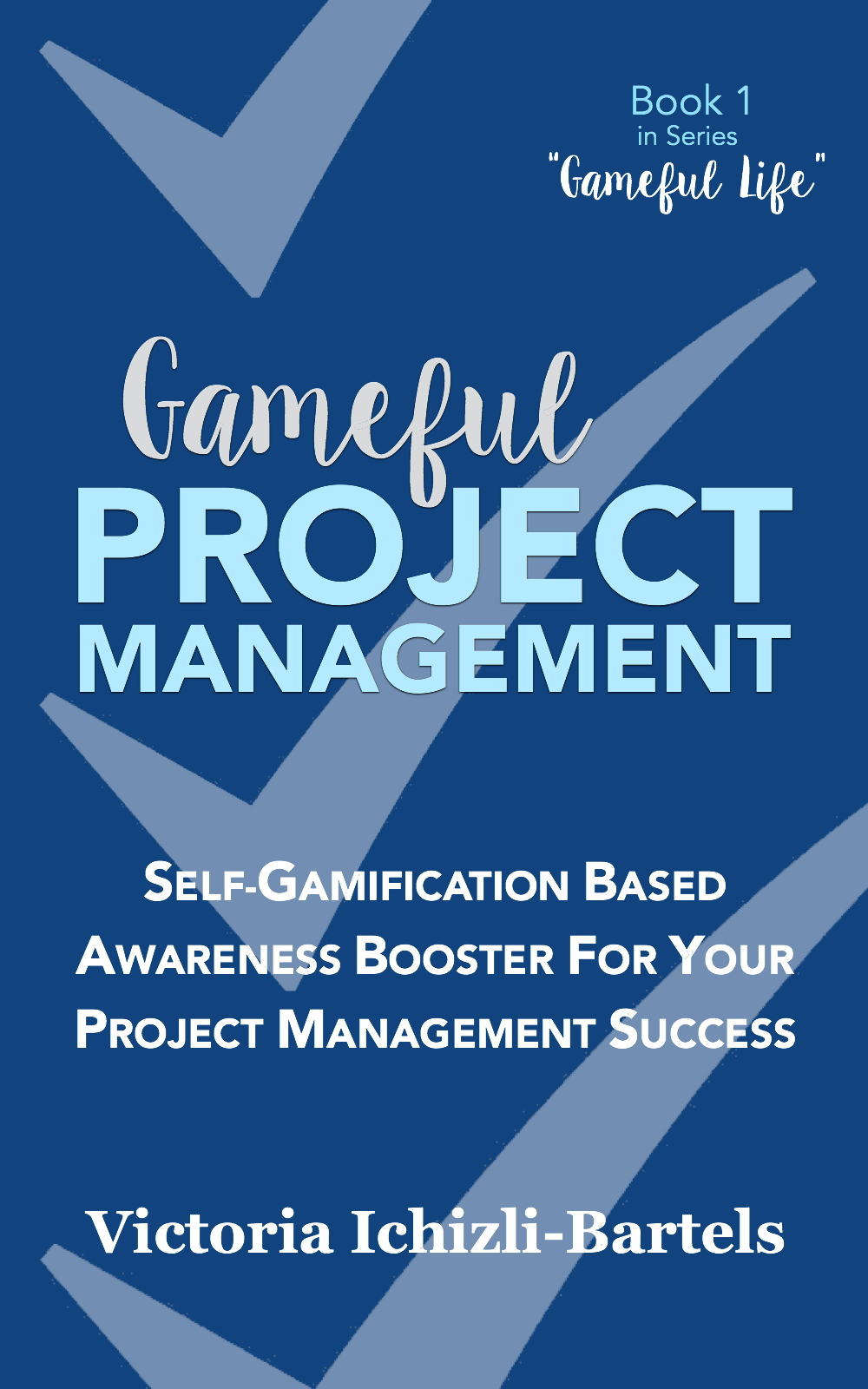 I have some great news. I started releasing books in the series "Gameful Life." Last week, Gameful Project Management went live as an e-book. The paperback will come out soon.
Thank you all, who expressed their interest in Gameful Project Management and the "Gameful Life" series. Thank you also for your support and exciting discussion on the topic. Note that the links and the picture above will lead you to the book's page on Amazon. If you would like to see the book's page on this site and see what other retailers have it on sale, then click here.
Even if the paperback is not out yet, you can already get a copy of the book, either by buying it as an e-book or by joining a Review Team. Taking we are having 2020, I have reserved 20 spaces in the Review Team. Several are already taken, thus please let me know ASAP (per e-mail to vib@optimistwriter.com) if you are interested in being part of it.
The book is short (105 pages); thus, you won't be able to read much about it in the free sample. Therefore, I add here an excerpt from the introduction, letting you know what it is, what it is not about, who it is for, and what you could learn by reading this book.
What is this book about?
This book is an awareness booster.
That is what all non-fiction — especially those on personal and business development — and also some fiction books, video courses, documentaries, films, inspiring workshops, seminars, and conferences, as well as meet-ups with peers and friends, are. If we allow it, they can all boost our awareness of what else is possible, in addition to what we already know.
And that is what this book is about. I wrote it to raise your awareness of what is possible when you turn project management into Gameful Project Management; in other words, if you approach your projects, including the management of them, as if they were games, and as if you were both the designer and the player of these games.
What is this book not about?
And here is what Gameful Project Management is not about.
It is not an academic book.
Nor is it an exhaustive resource on the topic of Self-Gamification, which serves as the basis for Gameful Project Management. For an in-depth discourse on the Self-Gamification approach, go to Self-Gamification Happiness Formula.
This book is not about you buying new software or hiring new personnel.
We won't be looking for the reasons you don't feel as in control as you'd like over your projects, project management, or life.
This book is not about being too serious or demanding of yourself or your team. There is a word in project management that is often used: "accountable." I feel it is sometimes used to add drama and exaggerate the need for precise recording of progress on a project, which is not always possible. And as a result, we put too much weight on the person who is expected to be accountable.
But excellence is not perfection. According to Elizabeth Gilbert, perfection is fear in disguise. Excellence is inherent to the gamers who enjoy the games they play. But there is no drama (or only jokingly expressed upsets) when they play games, while we seem to insist on loading our projects with drama and seriousness. So instead of putting too much weight and drama on project management activities, by claiming that they are vital and critical (which they might be in some situations, and not in others), you will learn how to address them lightly and gamefully, and at the same time with excellence and perseverance. After all, those who have fun with what they do, are successful at what they do.
Project management is about saying both "yes" and "no." But we won't be assigning things as either "good" or "bad." I learned that if I keep things around for a while, then I want to do them, despite giving them all kinds of labels. The gameful approach that I address in this book will help you to put that labeling urge aside, and to view what you do as games instead.
The Gameful Project Management book is not about overthrowing the practices developed by the masters of project management. I was amazed to discover that project management knowledge has been collected worldwide for over 250 years. No, this book is not about replacing all this knowledge with a new approach, or distilling it in any way. It is about supplementing the essential project management toolkit.
Who is this book for?
This book is for everyone interested in making project management not only productive and effortless, but also fun.
What will you learn in this book?
You will learn about the synergy of anthropology (= awareness), kaizen (= small steps) and gamification (= bringing fun game elements into what we do). These three approaches are brought together by Self-Gamification, and when it comes to project management, by Gameful Project Management.
Here is why.
Without being aware of and appreciating what you have already achieved or what you have at your disposal, you won't be able to grow. You need to know your "soil," the "grains" and the "weather/landscape" conditions at this moment (not some future point), to identify the best next step to achieve the result you would like.
Without being willing to take a small step at a time, and to make only a little or no investment for each of these small steps, you won't be able to grow continually. Instead, you will experience bumps.
Without adding a fun factor to what you do, without enjoying what you do, you will struggle to produce something that others will enjoy too.
By introducing these three skill sets, the book will equip you with simple tools to address any challenges you experience with your projects, and the management of them.
You will learn how to improve performance in your project management without considerable investments in expensive technology or new personnel.
You will find out how to achieve these improvements using what you already have at your disposal, and with minimal additional effort.
You might also experience what I did, when time and money were saved in a project — that the company I worked for as a sub-contractor received referrals, not only from their customer, but also from their customer's client. The most fantastic thing about this achievement is that the only parameter changed was the gameful approach described in this book.
You will also discover that saving time and money comes as a natural result, as does the acquisition of new customers. These are the by-products of embracing the essence of Self-Gamification and Gameful Project Management.
For you, as the project manager, this essence is to approach each project and project management with awareness, in small steps, and gamefully.