***
Here is the ninth blog post in a series featuring videos on YouTube, where I read from one of my motivational books for one minute.
In this video, I read from my book Cheerleading for Writers: Discover How Truly Talented You Are.
I am reading from the chapter with the title "S – Show Me What You've Got (or How a Writer Can Serve Others Without Putting Too Much Pressure on Herself)."
Here it is if you want to read along, prior, or afterward.
***
As with almost any book on writing and its various facets, this one will also address the aspects of showing and telling. But it will approach show and tell from another angle.
During the first three years of my writing career and especially recently, I have come to realize that I joined an exotic species of the working population.
We, writers, want to write books that we would want to read. On the other hand, we also want others to love them.
Or we write motivational guide books to pull ourselves out of initially hopeless situations. At the same time, hoping these books will pull other people out of their miseries too.
What is interesting, though, is that whether others read our works or not, people survive without them. No one seems to need what we do for their daily and most urgent needs.
***
A big surprise
Two days ago, I got a big surprise in my inbox. An author I follow has featured Cheerleading for Writers on his blog. This author is the New York Times bestselling author, John David Mann. He is co-author of many fantastic books, including the Go-Giver series with Bob Burg. Here is what he has written about this little book in his blog post titled "NINE RESOURCES TO ROCK YOUR WRITING" about resources he strongly recommends for writers, which include such legendary books as Stephen King's On Writing and Anne Lamott's Bird by Bird:
"Cheerleading for Writers: Discover How Truly Talented You Are, by Victoria Ichizli-Bartels. This little book doesn't lecture you; it holds your hand, brews you a cup of fresh hot tea, whispers in your ear, and reminds you of all the good things you should know about yourself. It also offers dozens of nuggets of writerly wisdom along the way, in twenty-six bite-sized pieces, A through Z."
***
The next step
We all need a little cheering up and holding our hands from time to time. I am super happy that this little book can provide such comfort to writers. So I invite you to read Cheerleading for Writers and discover what it can do for you. To look at the book and buy it on Amazon, click on its title above or this image below: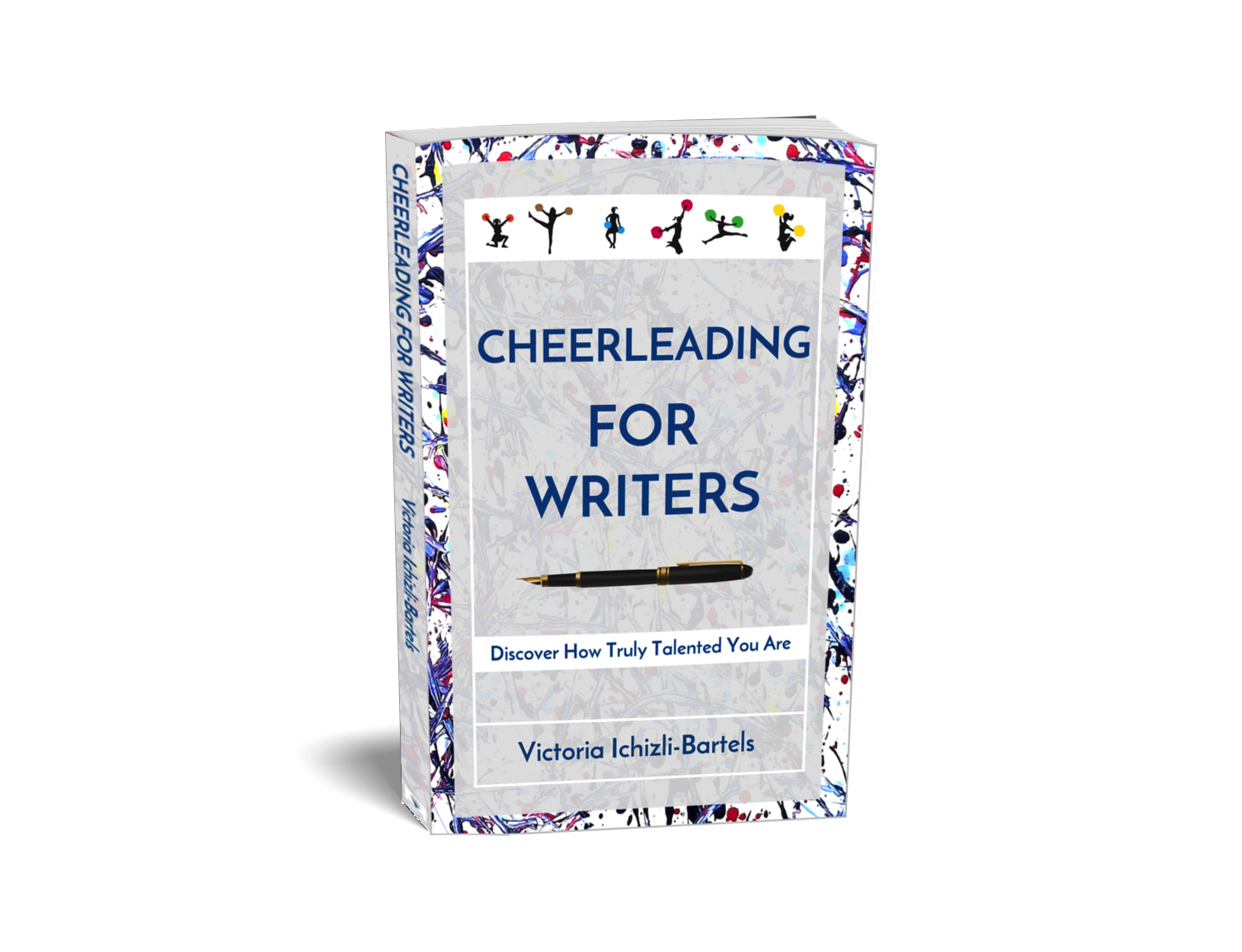 If you want to see where else you can buy it, then go to the book's page on this website here.
Alternatively, you can subscribe to my page, Optimist Writer, on ko-fi for $5 a month, and besides supporting what I do, you will also get access to all my motivational books, which I share there once a month or each time a book is out. Right now, you can get access to four of my books there — one upon subscription or one-time support and three in the posts solely for subscribers. Cheerleading for Writers will appear later this year or sooner upon explicit request from the subscribers.
I wish you a beautiful, cheerful, and also gameful day!