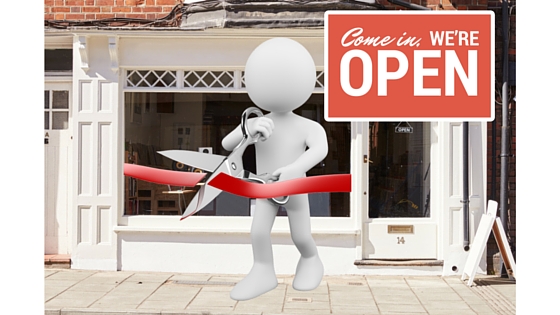 I must admit that I procrastinated writing this article for almost two days. This post is the last one in the project.
There is something daunting about finishing a project. And finishing business rules definition is not different. It might appear even more daunting because the actual production and the service launch is about start. So you will have an end and a beginning at the same time.
By now you have planned your product or service by defining business rules from its scope, its design to the termination and eventual discarding.
There might have been a decision or two, and probably many more, which you could not define immediately and left to decide upon later. You might have forgotten about them. This can and does happen for all products and services. Since you simply can't take everything in account at once, but also because some decisions need longer time to happen than the others. Some of these can be for example deciding and acquiring copyright or patents. I consider these as part of the business rules definition and not production, because they have to be in place before production.
The first and foremost what you have to do at this final stage of business rules definition, is jotting down and agreeing upon criteria when the "Execute" button can be pressed. You need to decide on the minimum must-have decisions in place, so that you can start the production process or roll-out your service.
The next step here is to see what decisions you already have taken from M to T in "Manipulate", from Management to Termination.
Did you define the scope of your product?
Did you compare the customer requirements with what you initially had in your company, which could be utilized for your product or service?
Did you define the team inside and outside your company (including the representatives of the customer side)?
Do you know what needs to be acquired for the production/roll-out process to start? Did you already purchase a part of it? Can the rest be acquired after the pressing "Execute" button?
Did you plan the structure and access points to your product service?
Did you define the steps to be taken for the production start and service roll-out?
Did you plan the routine fabrication/creation and quality assurance, as well as trouble-shooting steps for your product service?
Did you clearly explain to all involved how the product/service must be used (customers, operators, maintainers, etc.)?
Did you clarify all the legal matters for your product or service? Does it and its production, use, and other processes follow corresponding laws and regulations? Did you get the necessary copyrights, patents, allowances and qualifications to start the process?
Did you legalize the business rules? My guess would be that at this stage this can not have happened yet, since you are reviewing them now. So the stamp needs to wait and will be put right before you press the "Execute" button.
Did you define all the necessary look and feel rules for your product? Do you know how exactly it will look like? Or are you still waiting for the corresponding definitions from your subcontractor. The best here would be to get some test samples or already some of the equipment for the service available and installed, so that you can test it.
Did you decide on the criteria dictating when to terminate/give up/replace your product or service? What do you have to communicate to the customer in this case? Do you have to let the customer know this already when you launch your product/service? The latter is quite a common practice with software and web-applications' use agreements, which a customer has to consent to. They all have definitions of conditions for the regular and irregular contract termination.
How do all the above play together? Do you have to adjust one or another or all so that they fit? By now you have probably already made numerous adjustments at each of the steps as you went from one business rules type to another. But you need to review them again at the end of the business rules definition and you just did so.
So whenever you are ready press the button "Execute" or cut the ribbon and enjoy the ride.
And don't forget to update the business rules along your production/service journey. Keep the checklists — which your business rules in fact are — up-to-date, then you will truly be able to enjoy and overview the process.
P.S. This was the final post for the Business Rules: General resource. The next steps for me here are self-edits and revision, beta-reading, professional edit and publication of the book. I will let you know as soon as the book is published. Your comments during this revision process will be highly appreciated since they will help me to improve the content in this book.
This post is a part of "Business rules: General", copyright © 2016 by Victoria Ichizli-Bartels