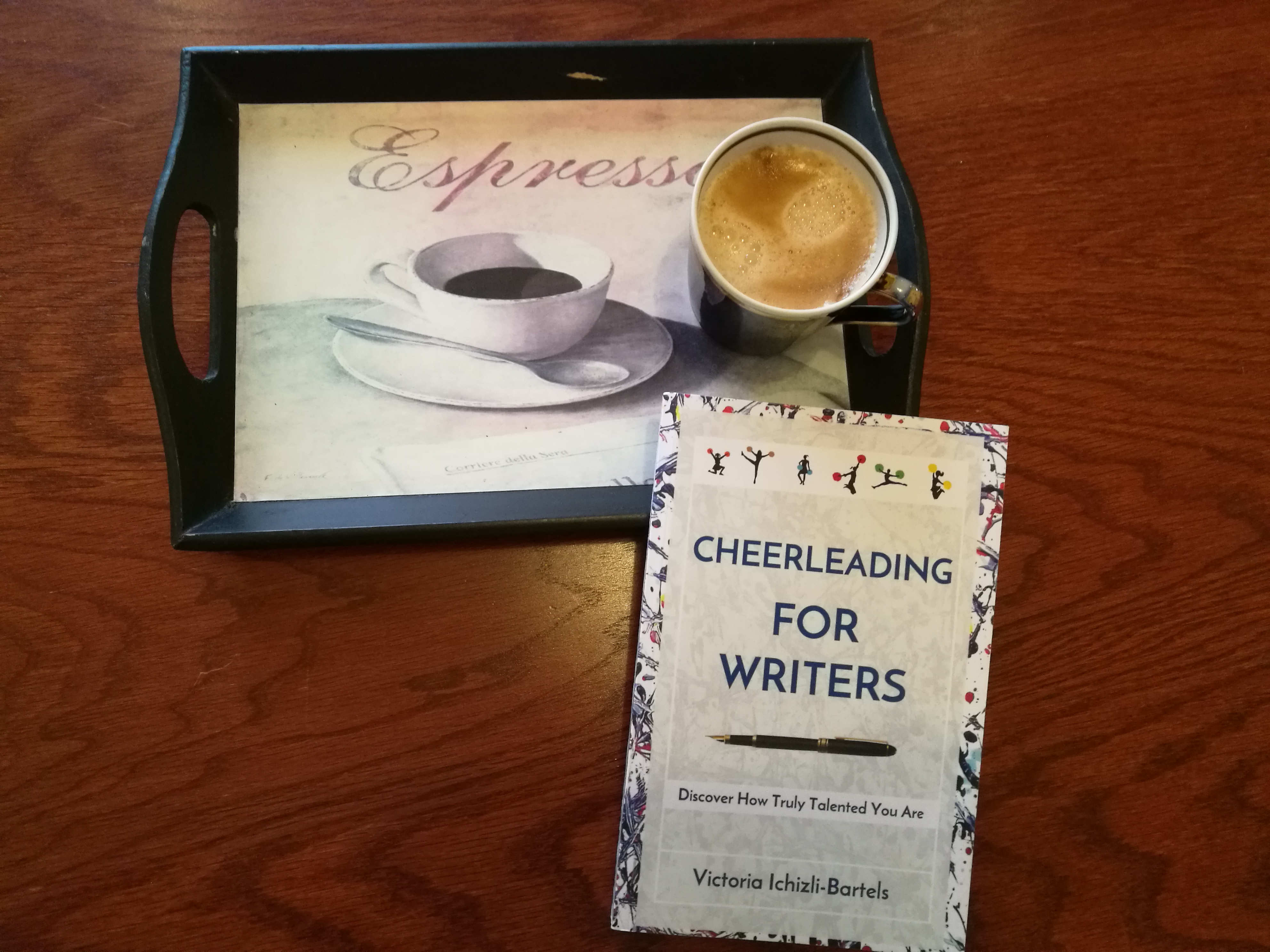 As I contemplated today how I would like to feature Cheerleading for Writers today, I realized I had to feature it with my favorite drink, espresso. I also realized that I never intentionally took a picture of my favorite (since childhood ) cup. So today was the day to do that. And since the word "favorite" seems to be the keyword today, I looked for what I wrote in Cheerleading for Writers using this word.
Here is what I found:
"At this point, I would like to tell you one of my favorite jokes: a man was asked whether he could play a violin. His answer was, 'I don't know. I never tried!'
"So, let's approach everything with this attitude. Let's not say, 'I can't do something,' until we try, and try again. We might discover that we can, are very good at it, and that we even enjoy doing what we want or have to do." – Victoria Ichizli-Bartels, Cheerleading for Writers: Discover How Truly Talented You Are
P.S. If you would like to enter a contest where you could win a copy of  Cheerleading for Writers then click on the picture above or here.
Copyright © 2018 by Victoria Ichizli-Bartels
#favorite #cup #espresso #joke #attitude #NaNoWriMo #NaNoWriMo2018 #WritingANovel #WritingABook #WritingLife #motivation #inspiration #perseverance #YesWeCan #HappyWriting #HappyCreating #MotivatingWriters #CheerleadingForWriters #OptimistWriter