"Born in a forest, in a forest she grew,
in winter and summer beautiful and green she was."
(Translated from a Russian children's song about Christmas tree)
Somehow I cannot say "it" to a Christmas tree. When translating word by word, in Romanian and German it's him and in Russian it's her. And somehow "she" seems to suit a Christmas tree best. With all the glitter and decoration appearing as a magnificent dress.
We didn't celebrate Christmas in Soviet Union. We had New Year's Eve instead. And as for Christmas, there were certain mandatory attributes to these wonderful family gatherings: presents, tasty meal, and music. And a decorated fir tree with a figurines of Father Frost and his granddaughter Snegurochka underneath.
New Year's parties at schools and kindergartens didn't have angels. There were many snowflakes dancing happily around the festively decorated trees.
Over the years I attended many Christmas celebrations and learned various traditions about winter holidays and about Christmas trees. I learned that some decorate them on the day before Christmas, whereas in Soviet Union we decorated them somewhere in the beginning of December and kept them until the so-called Old New Year's Eve, January thirtheen. Today, I have friends in Denmark, who are so much in love with her and Christmas tradition, that they decorate her in the beginning of November.
But whatever the tradition, whatever the song sung about her, for me she will always remain a symbol for warmth and love, a symbol for the best in a family.
For all my family members and  friends, old, good, new, just met, yet to meet, and your friends and families: Merry Christmas, Happy New Year, and Many Happy Moments witnessed by a glittering, magical beauty of a Christmas tree!
Picture 1: a two-year-old Santa Claus with braids in front of a Christmas tree he decorated last year with his father and me. The first he decorated in his life.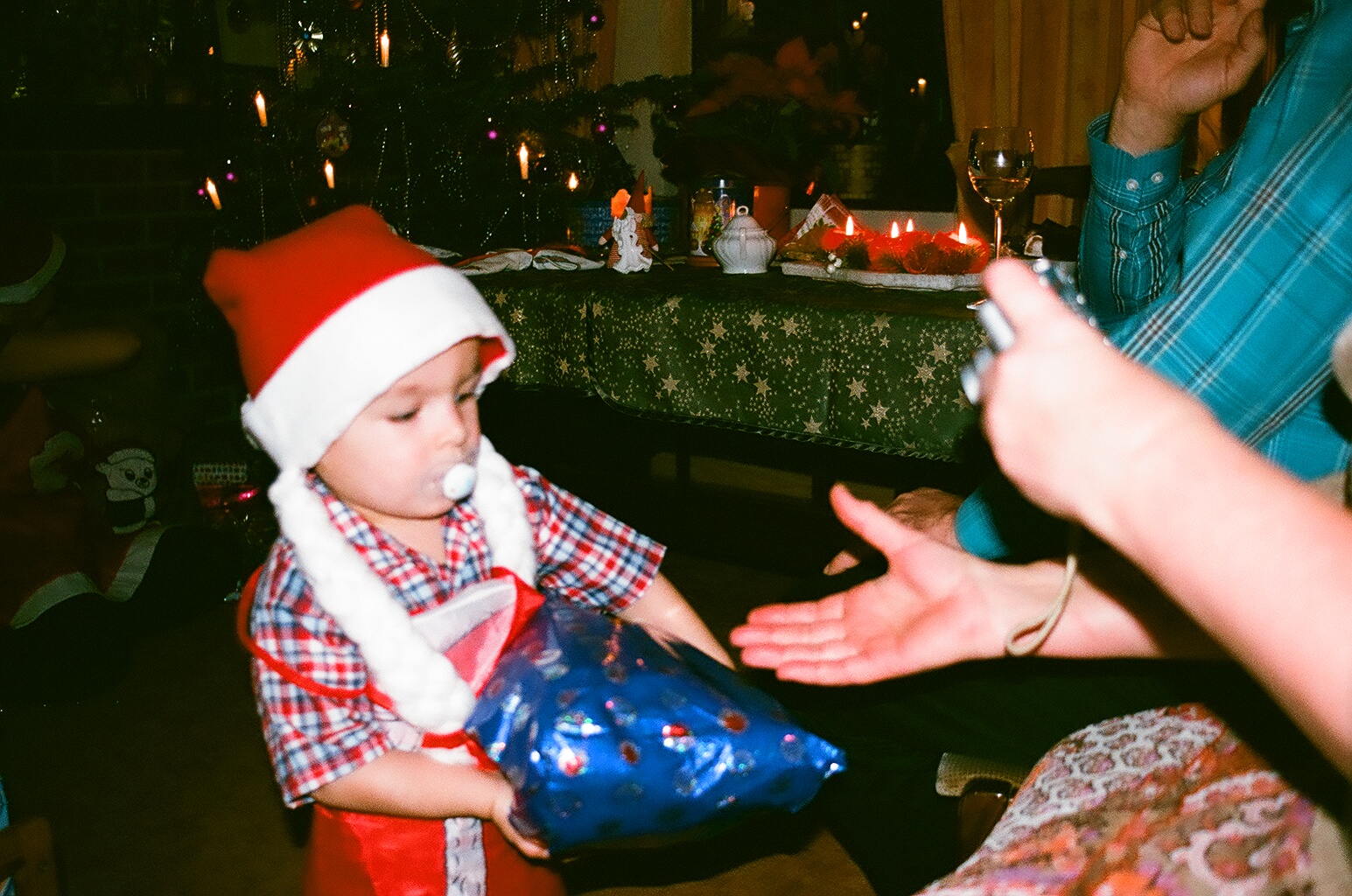 Picture 2: my days as a snowflake.