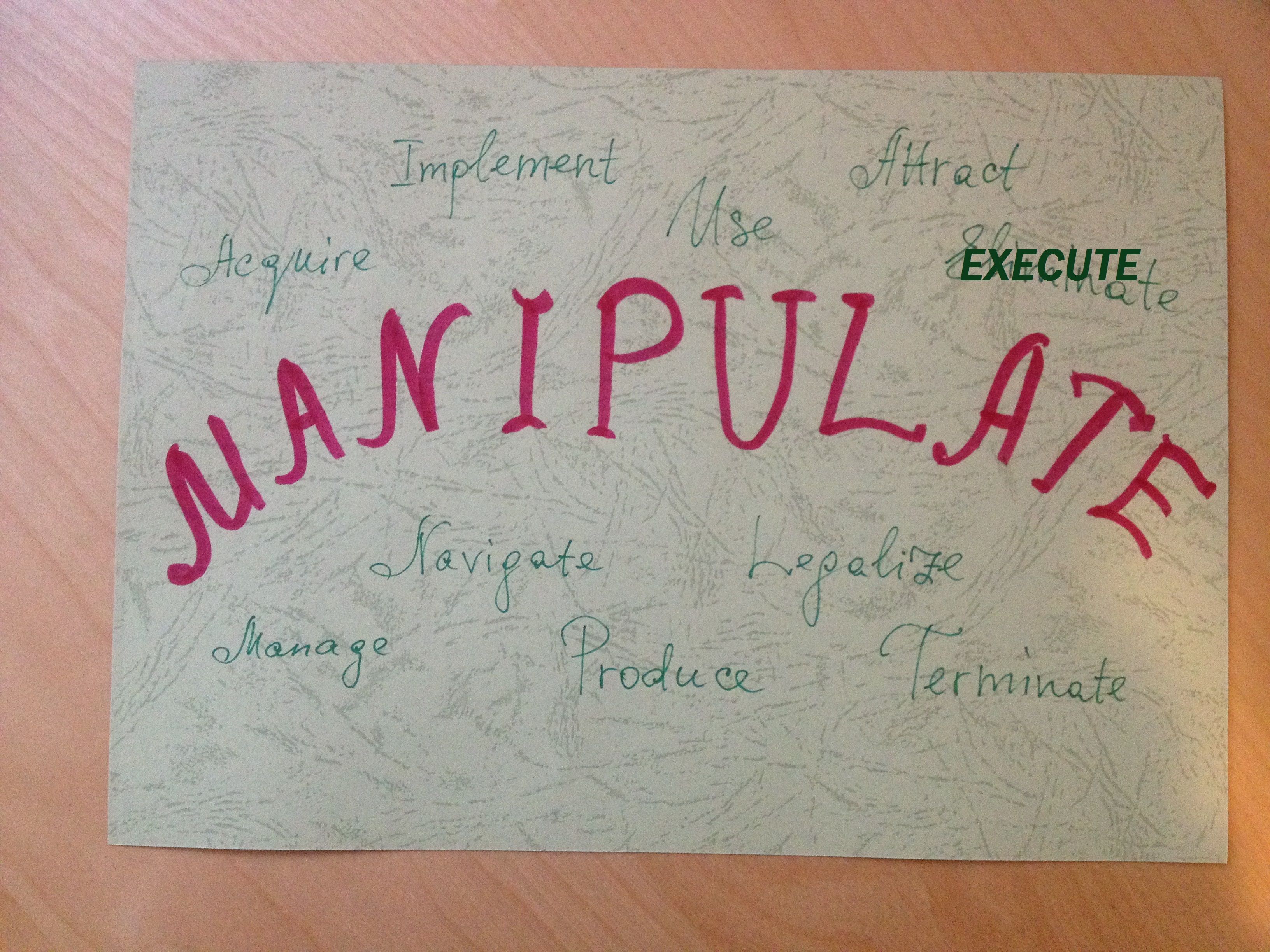 After the last week's post on business rules you might say, "OK, so now I know that I have to be kind to my customer and know how to identify that gap between what my customer wants and what I have to offer. But what exactly do I have to decide upon? What types of decisions are there to make so that my products and services are as desired, both by customer and by me?"
"Ah," I answer. "We need to talk about various business rules types."
There are many different ways how to categorize business rules. Probably as many as there are people on Earth. Or even more, because every one of us might define several of each type. Yes, there are probably no definitions of business rule types carved in stone. Because you can group all those aspects on the product/service's details simply as you like.
But I guess this answer won't help you.
S1000D® (International specification for technical publications), to which I will be referencing now and again in these posts, offers ten categories with specific titles and often specific for S1000D purposes.
Since you are my customer for this information and your main requirement is that I explain this using the simplest terms possible, I decided to search for a method that will give you a clue to the most important issues to be taken into account.
I like puzzles where in a word, each letter stands for another word. I searched for a word that would contain M for Management, U for Use and P for Produce. The first that came to my mind was MANIPULATE.
In the next moment I thought, "I don't like this word. It has some negativity to it." But then I realized that it was my personal perception of it, with some colouring of the cultures I grew up in and was exposed to.
Technically speaking, to manipulate means first and foremost "To move, arrange, operate, or control by the hands or another body part or by mechanical means, especially in a skilful manner" (The Free Dictionary). Only in its second meaning it has to do with influencing someone having bad intentions.
So, let' use the first meaning of the word "manipulate", that is, skilfully arrange and control the life-cycle of your product or services.
A short comment on the life-cycle. This term is used to denominate to whole process from the idea, to implementation, through production, use, over to termination of the production and elimination (or often also called re-cycling) of the old products.
Let's see what activities emerge from each of the letters of the word manipulate, when we think about products and/or services.
M – Manage
A – Acquire
N – Navigate
I – Implement
P – Produce
U – Use
L – Legalize
A – Attract
T – Terminate
E – Execute
I will address each of these activities in a separate post. I intend to do it by offering you a set of questions, which by answering them will give you an idea what you need to do so that your product or service is a success.
Here is a short overview.
M – Manage
This is often neglected, but you need know who is involved in your project and who is doing what.
For example, if you are a writer, will you have an external editor and cover designer? If you are a technical publication manager, will your department manage creation of the whole documentation or will you have some suppliers? And what are the roles within your department?
Both internally and externally, the management is very important. You need to know if your editor, cover designer, data (or any other goods) supplier would have time to work for you when you need it. And you need to know if they are willing to work with you at all.
You also need to know how, how often and according to which criteria you have to interact with your partners and your customers in respect to your products and services. This is especially important about information updates, renewals of parts, etc.
Don't take this task too easily. It can fire back. Define your project management team and who is going to do what and when. This needs to be clarified both  internally and externally.
As soon as you know your team, you would need to know their requirements to fulfill the task they are responsible for.
Remember, it is your product, so you are fully responsible for it. Even if your supplier is fully responsible for his or her part, you can't outsource responsibility. And you wouldn't want to. If you outsource responsibility, you outsource control.
A – Acquire
This is related to the Management category, but not completely. You need to know what you have to purchase for your product or service. Both in terms of other services, but of course also of material. Even in case of non-tangible materials (like files or information), you need to decide what it is, and how you can provide for their continuous flow.
But remember: business rules are also in a way plans how you are going to do something. And plans never go exactly as they are set up. So you need to be resourceful if your initial idea of the source doesn't work. You have to be ready to find a substitute quick. Otherwise, no chance of your product to be on demand.
N – Navigate
How easy it is to find a way to use your product? Did you provide all the accompanying information necessary? Or does the customer stay in front of your fancy vacuum cleaner and searches for a button to start it, whereas she just has to shout out "Start vacuuming!"?
I – Implement
What do you need to implement all your great ideas? You might have all the materials in place, the team is ready and keen to start, but nobody knows were to start. For example, in an S1000D project, before starting any coding in XML and filling all those tags with sophisticated technical terms about your product, you need to draw a tree. Yes, a tree, a structure of your product. Of the technical publication you want to produce. Each leaf being a bundle of reusable data, also named a data module.
And this would be true for any product or service.
In other words, here you define a mind map of how to start the fabrication or creation process for your product or how you roll out your service.
P – Produce
These rules are about the production process and/or how your service functions. You can think here of flow charts. This is different from the implementation mind maps above. Because those are meant to ignite and roll out the process. As soon as you went through those procedures, you forget about them, unless you introduce a new product or service, or a new aspect to the current product.
The production business rules are about repeatable processes as long as the product is on sale. And they include the quality assurance procedures.
U – Use
This is about the rules that the customer, the end-user of your product needs to follow in order it to function correctly and for as long as possible.
Do you remember that commercial I mentioned in the last post, when a gentleman used an smart tablet for chopping vegetables? Well, it worked wonderfully as a chopping board, but I doubt it would work as a TV afterwards.
So, you need to define the purpose of the product use. In other words, what it is good for and also the terms or conditions of its use. Including the caution not to drop your tablet too many times on a tiled floor and not to use it under a pouring rain.
L – Legalize
There are two aspects to this type of business rules. First is connected directly to your product. Such as copyright, patents and other.
And then it is about legalization of the business rules themselves. It can be either in form of a contract between the producing companies and also the users (the contract is one of integral parts of your business rules!) or simple agreement between you and your spouse, who reads and edits your novel, like in case of some renowned writers. You need to be sure that he or she doesn't concentrate solely on changing the character names while reading and critiquing your novel.
A – Attract
However much we try to say, "Only the inside matters", your product or service needs to be attractive to your customer and easy to use. I doubt that your motivational app will find many affected fans, if its background is all black and each new screen has a skull glaring at you.
T – Terminate
Nothing is eternal. Except eternity itself.
And so your product or service will have to go one day and be replaced with a fresh and radiant successor. You have to set up criteria, when this will be the case. And you have to decide (sooner or later) how you want to let your customers know about it. You have to warn them in advance and make sure that they don't suffer tremendous challenges because of you giving up on a certain product or service.
Another question here is how do you re-cycle your old products or services? Yes, your services needs re-cycling too. There are too many empty sites on the web, which lead to nowhere. And if you still want to be in business that you are (or at all), you want to make sure that none of the sites you offer have a dead end.
I like the comment which sometimes appears under the 404 Error when as page is not found on the Internet, "Somewhat embarrassing, isn't it?"
Well, yes, this can happen to anyone.
In Russian the words for embarrassing are "ne udobno", which also means uncomfortable. Which is true, we are never comfortable when being embarrassed. A friend of mine in Moldova used to say, "The only embarrassing (uncomfortable) thing is to sleep on a ceiling. The duvet keeps falling down."
Yes, you don't need to feel embarrassed for what might seem in retrospect not exactly right. But you better offer your customer a stapler to make that duvet stay in place.
E – Execute
The business rules types in this guide are defined in such a way that you can define them sequentially, from M to E in the word "MANIPULATE". From Management to Execute. Of course you need to verify and adjust the documents on the preceding types as you move to the next.
This last business rules type is where you tie it all up together. You verify whether you can start your production or service, or introduce the new branch to your company.
Here you decide whether you have the necessary minimum to start a reliable implementation and production processes. Of course, you don't have to and you can't define everything before you start production or launch your service. But you have to have minimum at hand. And you need a plan (including the time table) of how you will achieve both reliable production/service and further development of business rules in parallel to it. Remember that the update of the business rules must be a part of your normal product's/service's fabrication/creation and sustainment routine.
And as soon as you think that you are ready, you go out there in your town, or on Internet, and push the button of your production line or cut the red ribbon of your shop front.
This post is a part of "Business rules: General", copyright © 2015-2016 by Victoria Ichizli-Bartels