Today I start a series of blog posts featuring videos on YouTube, where I read from one of my motivational books for one minute.
Here is the video where I read from the 5 Minute Perseverance Game: Play Daily for a Month and Become the Ultimate Procrastination Breaker.
The extract I am reading is from the chapter "About the Game."
Here it is if you want to read along, prior, or afterward.
***
Excerpt from the chapter "About the Game"
Procrastination means putting off something which needs doing, whereas perseverance is to keep on doing the task whatever it takes.
So procrastination is bad and perseverance is good. Do you agree?
You do? Have you ever tried questioning this statement?
Quite a few people on the Internet do question the supposedly negative side of procrastination by organizing pro-procrastinating fan groups. They rebel and fight the procrastination fighters.
And what do the others, the pro-perseverance say? Many say you need to work hard to achieve something. They search for those inspiring figures throughout history and the present, who achieved amazing heights in various areas, in spite of challenges they might have faced or still face.
You want the same, badly. You want to achieve something, you have a dream. But on the other hand, you like what procrastinators and writers of "Be lazy at work" books say. You want fun, not hard work.
***
Special news and a special offer
Before I finish this post, here is a reminder of the special piece of information I announced in the post "How to Persevere With Joy Instead of Effort," published a week and a half ago.
Here is what I shared there with you:
I will publish the 2nd (5-Year) edition of the 5 Minute Perseverance Game this year. I sent the revised manuscript to my editor this week, and I hope in March, I will publish it.
So, here is my offer to you.
If you buy the first edition of the 5 Minute Perseverance Game before the second is published and send me a copy of your receipt, then within the week of the second edition's launch, I will send you a link where you will be able to download the second edition of the book as an e-book in a format of your choice.
Please send me your receipt to vib@optimistwriter.com or in a personal message through one of the channels listed on my contact page.
***
Where to buy the book
To take a look at 5 Minute Perseverance Game and buy it on Amazon, click on its title or this image: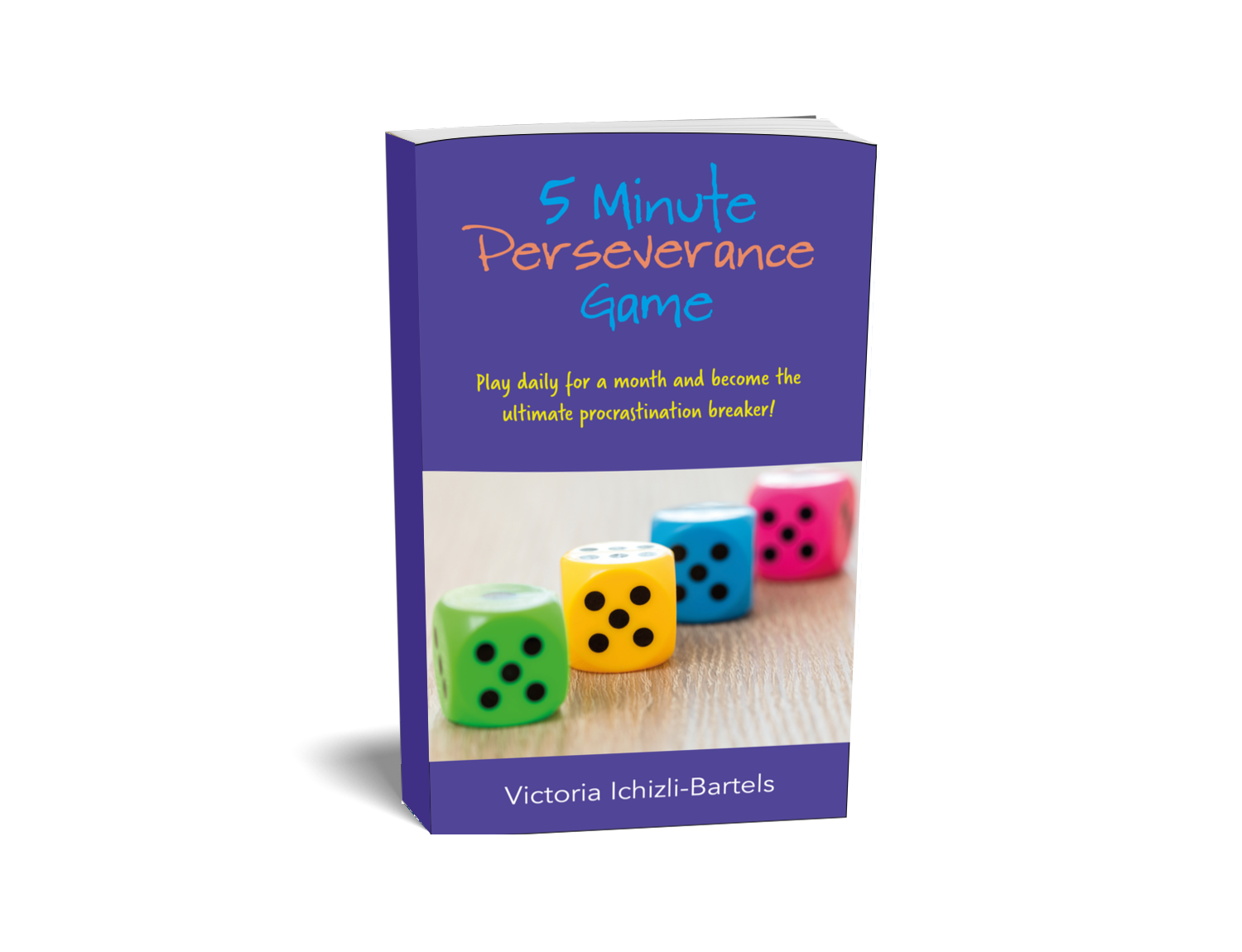 If you want to see where else you can buy it, then go to the book's page on this website here.
***
Enjoy playing your perseverance, voluntary procrastination, or any other self-motivational and uplifting games!