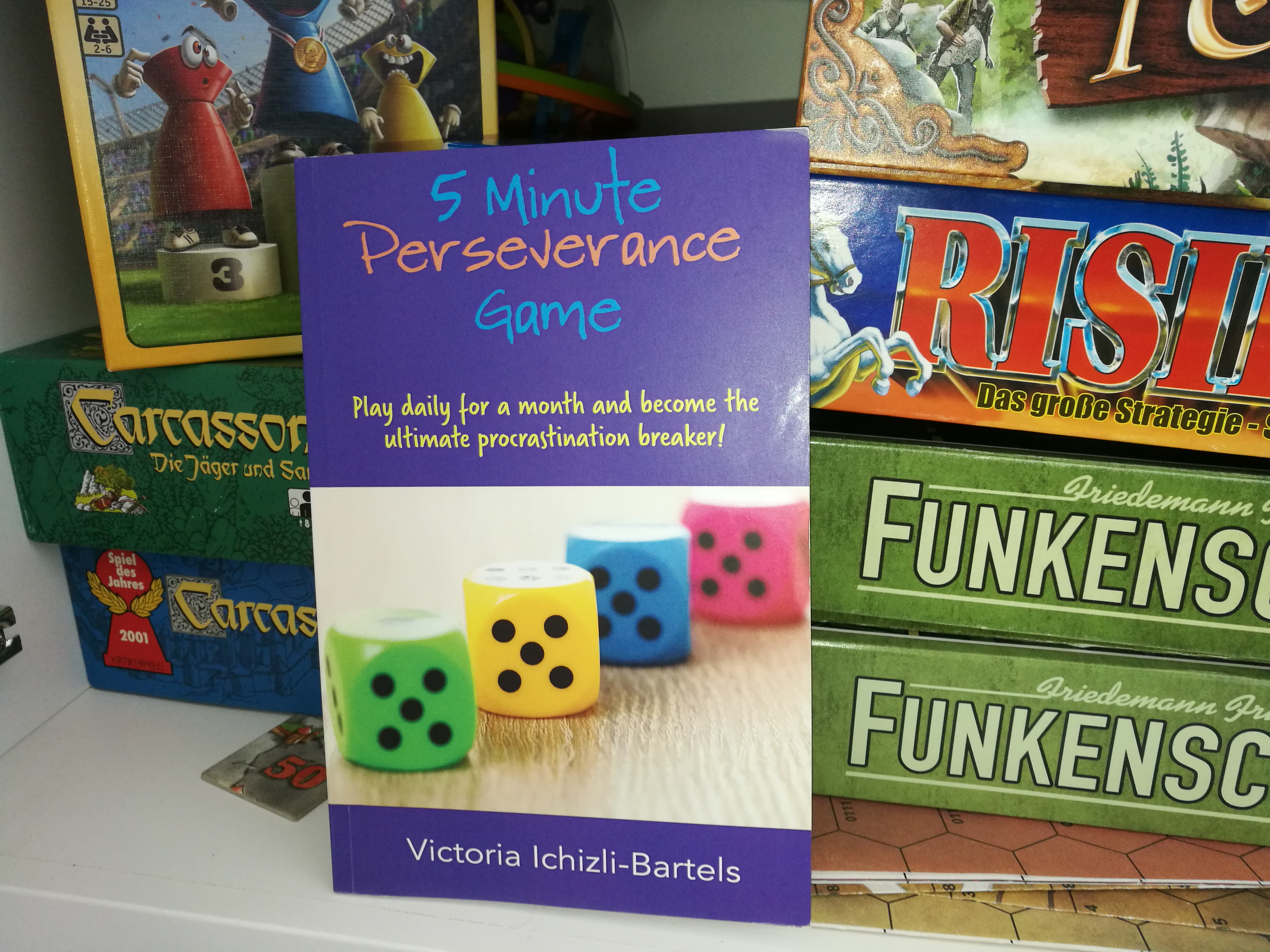 ***
Without looking into a dictionary, ask yourself what you think "to persevere" means.
I realize now that before I started turning my life into games, I used to think that perseverance meant enduring or even suffering through a project, activity, or task until it was done.
But ever since playing and a little later formulating the 5 Minute Perseverance Game, my view on perseverance changed. It became fun and effortless.
***
Putting the new perception into words
Three years after that, when I was writing a comprehensive work on turning life into fun games Self-Gamification Happiness Formula, I searched for quotes to start each of the chapters in the book and found the following to start the chapter on the 5 Minute Perseverance Game:
"Perseverance is not a long race; it is many short races one after the other." — Walter Elliot
Finding this quote was like shedding light on and putting into words my changed perception of perseverance. It wasn't something to endure anymore, but something to enjoy in short and fun sprints.
Here are the simple rules of the 5 Minute Perseverance Game:
You take a project or activity in the game. You pursue the project for at least five minutes a day. If you do it, you earn a point. If you don't, then you lose the point to your procrastinating self. And if you persevere for less than five minutes, you got half a point, with the other half going to the procrastinating part of yourself.
To find out more about the game, I invite you to check out the little book about this game, 5 Minute Perseverance Game.
Here is what one of the book's readers said about it on Amazon:
5.0 out of 5 stars Very good.
Reviewed in the United States on 13 June 2020
"This book takes a different approach to a cognitive behavioral technique for procrastination. It uses a game perspective, which I like, and good words to motivate and help me use this 'game'. The way this book is worded, helps me for some reason. I started my project/game today, too, so I got that going for me. Which is nice. 🙂
Side note- I'll probably play this game multiple* times a day, just to get me off my a$$. The ideas get me going. Thank you! I'll start readin' some of your other books, too. After 5 min on this task…"
***
Special news and a special offer
Before I finish this little post, I have special news to announce. It has been five years since I published the 5 Minute Perseverance Game. It's been quite an adventure since. When I wrote and published it, I didn't know that I would write and publish seven more and have several others in progress and many ideas for other projects in the topics by now. I also didn't know that I would create and publish an online course on motivating ourselves by turning life into fun games and would have over 190 students enrolled there.
To reflect the experience gathered, I will publish a 5-Year edition of the 5 Minute Perseverance Game this year. I will send the manuscript of this new edition to my editor in a week or two and I hope in March, I will publish it.
So, here is my offer to you.
If you buy the first edition of the 5 Minute Perseverance Game before the second is published and send me a copy of your receipt, then within the week of the second edition's launch, I will send you a link where you will be able to download the second edition of the book as an e-book in a format of your choice.
Please send me your receipt to vib@optimistwriter.com or in a personal message through one of the channels listed on my contact page.
***
Where to buy the book
To take a look at the book and buy it on Amazon, click on its title above or this image: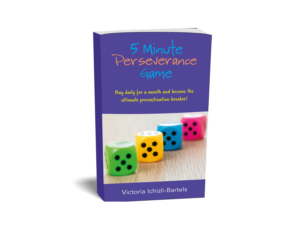 If you want to see where else you can buy it, then go to the book's page on this website here.
I'm looking forward to hearing from you,
Have a beautiful and gameful day :D,
Victoria