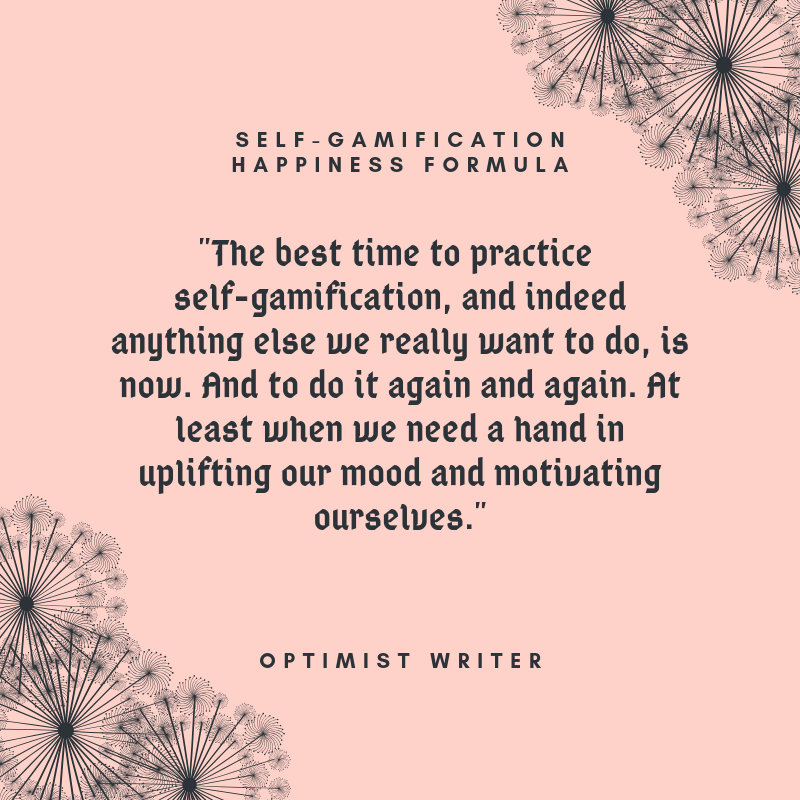 Sometimes we need help and a pat on the shoulder in the middle of the day, when everyone else is busy with their days. How can we then help ourselves to motivate and uplift our states of mind?
With self-gamification, of course! By consciously turning our lives into games, we become resourceful and brighten our days. Gameful life also reduces the fear of reaching out for help.
Here is a quck reminder what self-gamification (=turning life into games) embraces:
non-judgmental, anthropological study of ourselves, the world around us, and our thought processes while we interact with ourselves and the world,
breaking everything (challenges, wishes, dreams, moments, tasks, projects, you name it) into small, effortlessly digestible and doable bits,
the creativity of game designers eager to create the most fun game for their favorite players (themselves).
P.S. If you would like to learn more about self-gamification then click here or on the image below: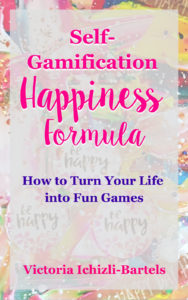 P.P.S. If you already acquired this book (or another product on self-gamification: the book 5 Minute Perseverance Game or the online course on Udemy  Motivate Yourself by Turning Your Life into Fun Games), then I invite you to join the Self-Gamification Community. You can find more about it here.