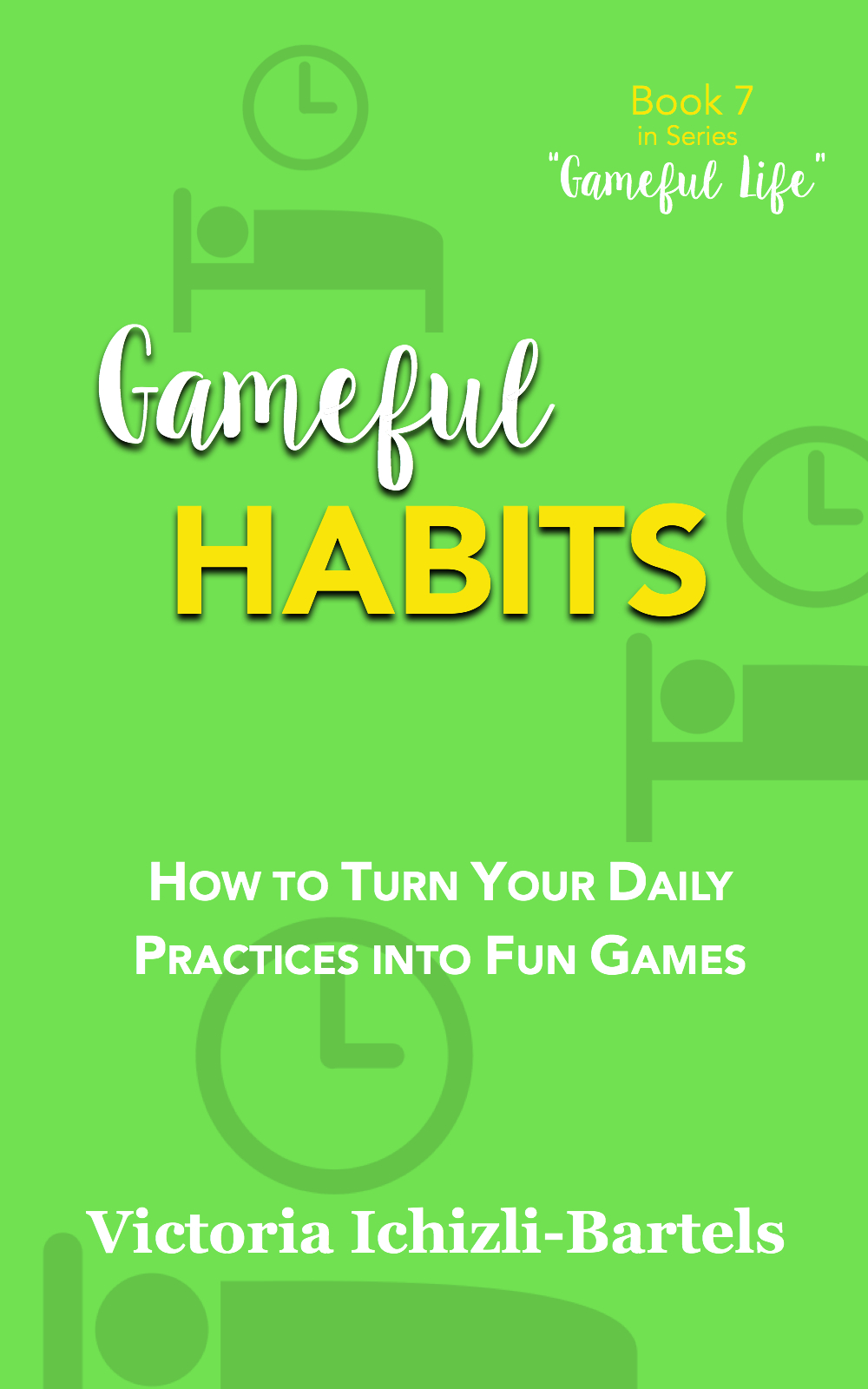 ***
Habits are both visible and invisible threads, sometimes representing and always connecting the projects, activities, tasks, challenges, or anything else we want to master or tackle. — Gameful Habits
***
I will soon launch my book called Gameful Habits: How to Turn Your Daily Practices into Fun Games.
Since habits are always present in our lives and (often) minds, I decided to do the following. I invite you to participate actively in the launch of this book. It will be a standalone book in a collection (series) of books I call "Gameful Life."
You will get:
A review (i.e., free) copy of the book in e-format of your choice (you can choose between epub, mobi, or pdf) as soon as the book is published or even a little earlier (as soon as I submit it to the online shops).
I'll need your help with (depending on your preference, one or both of) the following:
Spread the word about the book on social media and/or other places (e.g., your blog or per e-mail) by using the marketing materials (visuals and quotes) I will prepare and share with you. You can also post thoughts of your own.
An honest review of the book on Amazon, other online stores online, and/or Goodreads.
Join now:
The book will be published within the coming two, three weeks. I will self-publish it without using a pre-order scheme. So, it will be available as soon as the retailers verify it and make it available for purchase.
Since the publishing date is only two, three, or maybe even less than two weeks away (I only need to make one more read-through), there might be only two handfuls of days (or even less) to join the team. Therefore, don't wait, join, and learn how to have fun while turning habits into fun games.
Here is the description of the book:
***
Description of the Gameful Habits
Turn your daily practices into fun and exciting games.
Many people struggle to motivate themselves to start the day, work on a project, or maintain a healthy or otherwise beneficial habit. They consider many of their daily routines to be a necessary chore that they will never enjoy.
The pioneer of Self-Gamification — a unique approach to turning life into fun games — Victoria Ichizli-Bartels, has discovered another way for herself, and offers this possibility to others by sharing her experiences.
In this unconventional book on habits, Victoria shares the Super Sleeper game she created to ensure she got enough sleep, and how this success was extrapolated to the other habits and daily practices she wanted to develop.
Read Gameful Habits, and you will learn the three skill sets required to succeed in your self-motivational games, i.e. any habits, projects, challenges, tasks, or other activities turned into fun games. These skill sets are:
Seeing yourself, the world around you, and your thought processes non-judgmentally, as an anthropologist would do;
Identifying your dreams and goals, and taking action, one small and effortless step at a time, the kaizen way;
Applying gamification; that is, seeing and treating whatever you are up to like a game, and learning to appreciate every step on the way with gameful rewards.
These skill sets, which you can easily put into practice immediately — along with the awareness that when you turn your life into fun games, you are both the player and the designer of these games — will help you turn happiness into a lifestyle, and health and other beneficial practices into exciting games that you can't wait to design, play, and continue developing.
Join here:
To join, please send me an e-mail to vib@optimistwriter.com using the Subject line: "I want to join the Gameful Habits Launch Team" and let me know which e-mail address I should add to the team's mailing list. Please note that I will also add your e-mail address to my general mailing list (Optimist Writer mailing list). You can unsubscribe from either or both at any time.
***
Thank you for taking the time to read this post!
I'm looking forward to hearing from you!
With best wishes,
Victoria